Somewhere along the lines, The Body Shop was a brand that I forgot about. But in the past two years, between their store refresh, re-branding and repackaging, they have bought out some surprisingly and
most impressive products to date
.
I can see the changes that are happening and I fully appreciate it, and as someone who has a nostalgic connection with The Body Shop (I'm a 90s kid), I'm so happy to see they have become an exciting brand again.
10 The Body Shop Gift Ideas For Last Minute Shoppers
Recently I got the opportunity to attend an event there where we were shown around the shop floor. It isn't often that I would spend more than 10 minutes in a shop. You see, I'm not a very good shopping – I like to get in, buy what I came for, and then leave the shop as quick as I can so I don't get tempted to purchase things I don't need.
This was a great chance to get to reacquainted and learn what's in store at the moment, and take in all the changes the brand has gone through.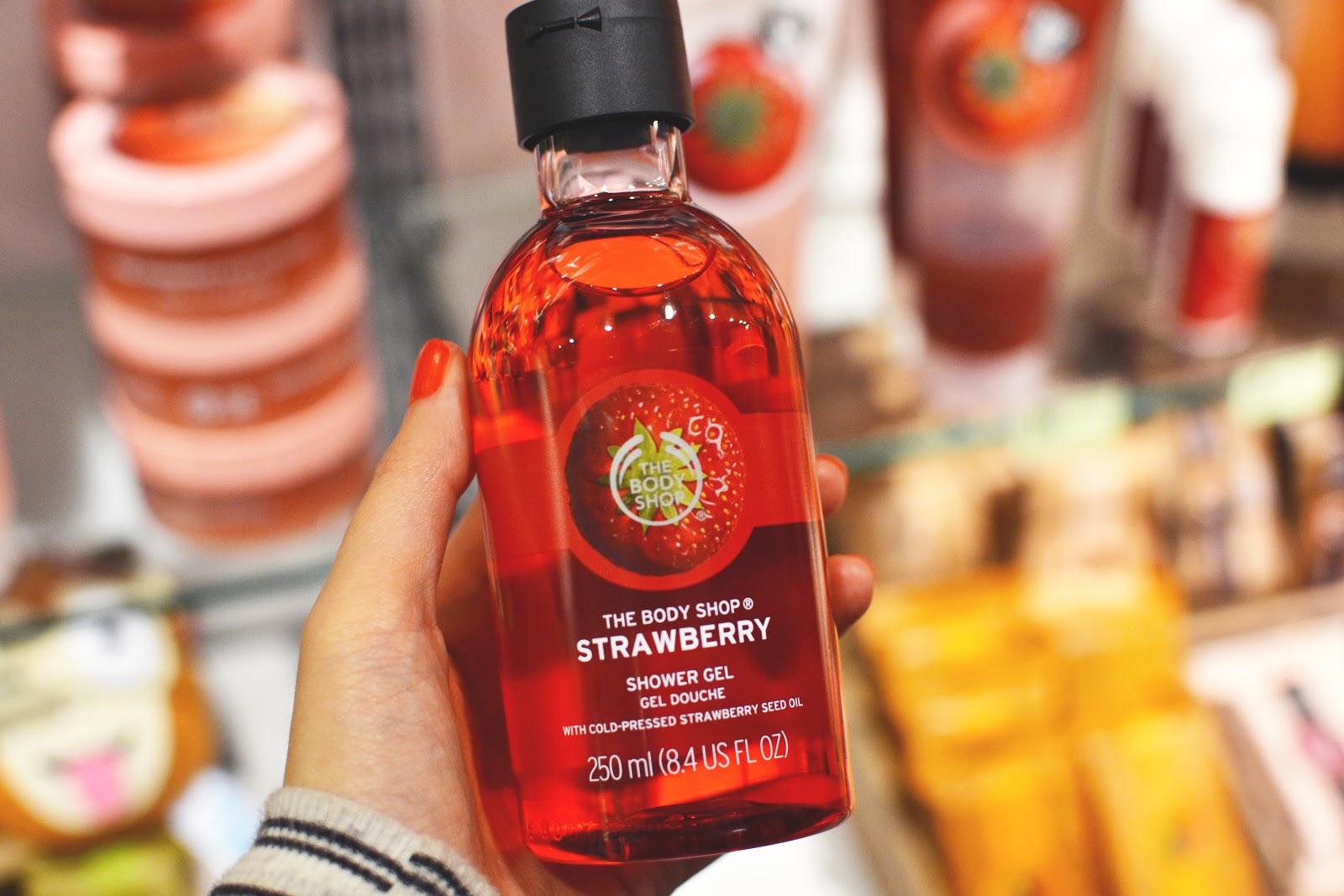 If you have some last minute Christmas gifts to buy, make a beeline for
The Body Shop
. There's currently a 3 For 2 offer in store on in the gift set range, and also a limited time online offer of 40% discount which you can find on the website.
Here are my top picks:
It's hard to pick, but I think my all-time favourite scent from The Body Shop is strawberry. Purely because it reminds me of my childhood and using the shower gel and the bar of soap. It smells very jam-like, which is not surprising when you learn that they are partnered with a well-known jam business for their strawberry seeds to make this wonderful range.
These apple-shaped tins make the cutest gifts! Would be a bit awks to wrap but that's coming from someone who can't wrap properly. I love it but I can't wrap. Each apple tin contains mini shower gel, body lotion, body scrub and body butter from this year's Christmas collection; Spiced Apple, Vanilla Chai, and Frosted Berries.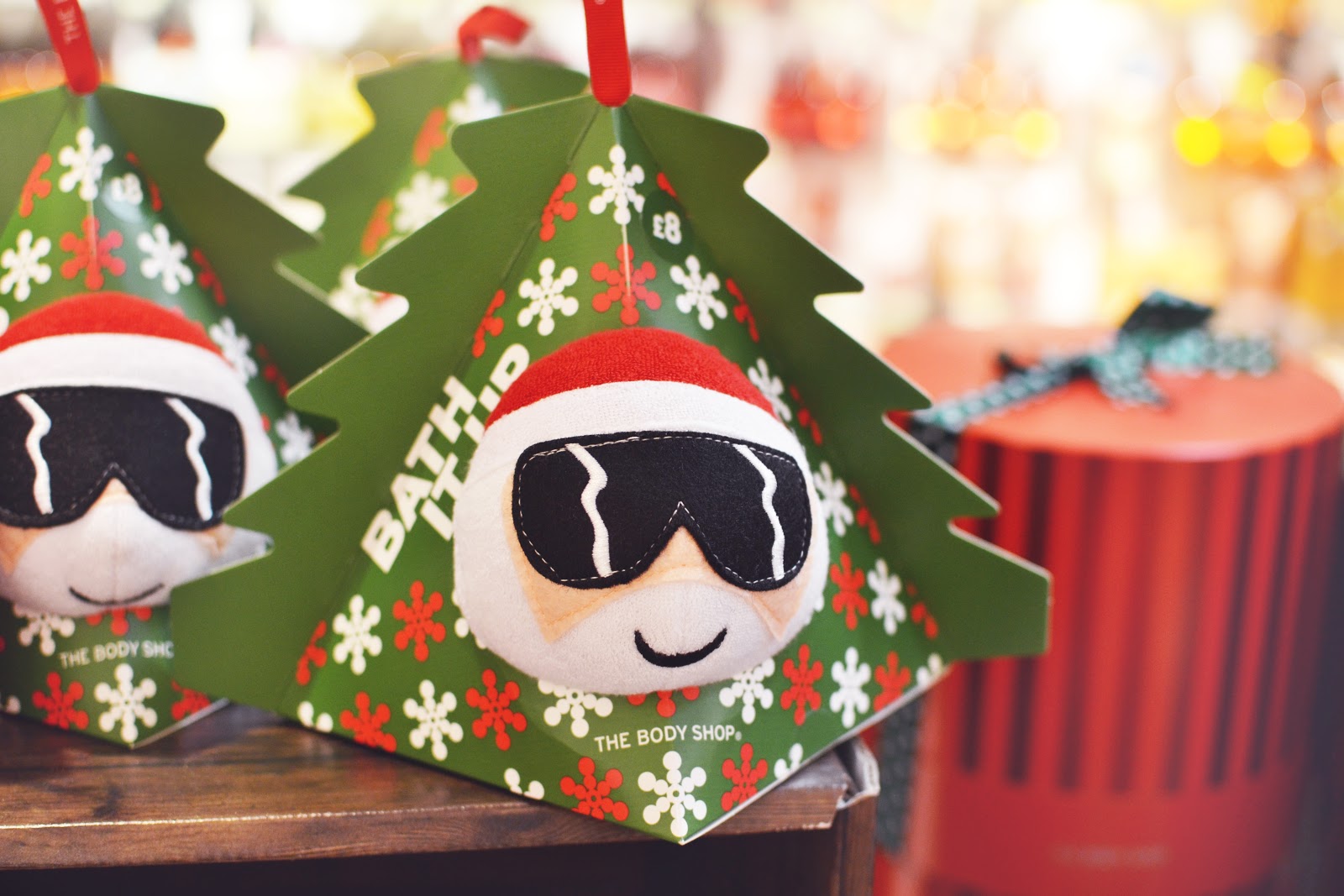 Talking of Christmas collection, The Body Shop is also an ideal place to pick up a couple of stocking fillers such as sponges, duo gift sets, and individual beauty products like hand cream and lip balm.
This is an all-rounder for all beauty lovers. I can only find the smaller Iconic Gift Set on The Body Shop website but the large Iconic Gift Set (pictured) is available to buy in store (if you're quick!) It has a nice selection of their best-selling body and skincare.
Word on the street is that there's 1 Hemp hand cream sold around the world every 9 seconds. If you suffer from dry skin on your hands, the formula of The Body Shop's Hemp Hard-Working Hand Protector is created for you! The cream will keep them hydrated, smooth, and protected.
For this time of year, keeping your skin in a good condition is a difficult thing to do. There's the weather to contend with, and it's likely that we're eating more sugary, creamy treats (I'm not going to resist the box of Roses, to be honest. And there's no way I'm missing out on the cheeseboard on Christmas day. No way.). All these factors will effect the way your skin looks but The Body Shop has a wide range of skincare to suit all skintypes and it is strong rival for the high end brands.
I've had my eye on the Drops Of Youth and Vitamin C range for ages but the glowing gold packaging of Oils Of Life caught my eye. Suited more for dry skin, Oils Of Life is formulated with 3 precious seed oils (black cumin seed oil, rosehip seed oil, and camellia seed oil) to revitalise and repair skin.
There are give face masks in this lovely collection, so you will be able to find one that suits your skintype or skin problem. They remind me of jam and looks good enough to eat! They smell great too.
The White Musk due gift set is such good value for money! For £15, this set includes a body lotion and a bottle of eau de toilette. White Musk is an iconic scent, it has been around for years. It contains notes of musk (obvs!), lily, rose, and vanilla.
I haven't tried anything from their make-up range until this event because I used to think it was like Boots Natural Collection where it was sheer, natural, and … well, sheer. I'm pleased to report, after several swatches, that it's high in pigment.
The cosmetics range includes lipsticks (in several finishes, including matte), liquid lipsticks, eyeshadows (individual and in palette form!), bronzers, blushers, foundations, and brush sets.
This range is more 'grown up' than their fruity stuff. The packaging design for
Spa Of The World
has a premium, high end vibe but the price points remain around the £14-£23 mark. It smells and feels luxurious too, just like walking in to a spa!
Don't forget that there's currently a 3 For 2 offer on at The Body Shop stores right now – it's the first time they've ever done a 3 For 2, so definitely take advantage!
Alternatively, if you're shopping online, you can
get 40% off your order
(plus a free shea body butter AND free delivery if your order is over £10) with code 19807.
Happy last minute gift shopping! I've yet to complete my Christmas shopping too. Eeeeks.