I love it when bath and body products smell so good! Even more so when it reminds you of your favourite holiday cocktail! Following on from last year's brilliant
Virgin Mojito range
, The Body Shop have released the
Pinita Colada collection
.
Pinita Colada Collection from The Body Shop
The Body Shop have been on such a winning streak
this past couple of years and just when you thought they couldn't possibly get any better, they come and hit us with (in my opinion) their best Summer collection yet! I'm pretty sure you will agree with me too!

Pinita Colada consists of 4 products and one gift set. There is the shower gel, body butter, body sorbet and a body scrub… so all of your daily body care essentials, pretty much!
If you love pineapple and coconut scented products, you will totally ADORE The Body Shop's Pinita Colada, and you simply have to pop in to one of their stores to check it out.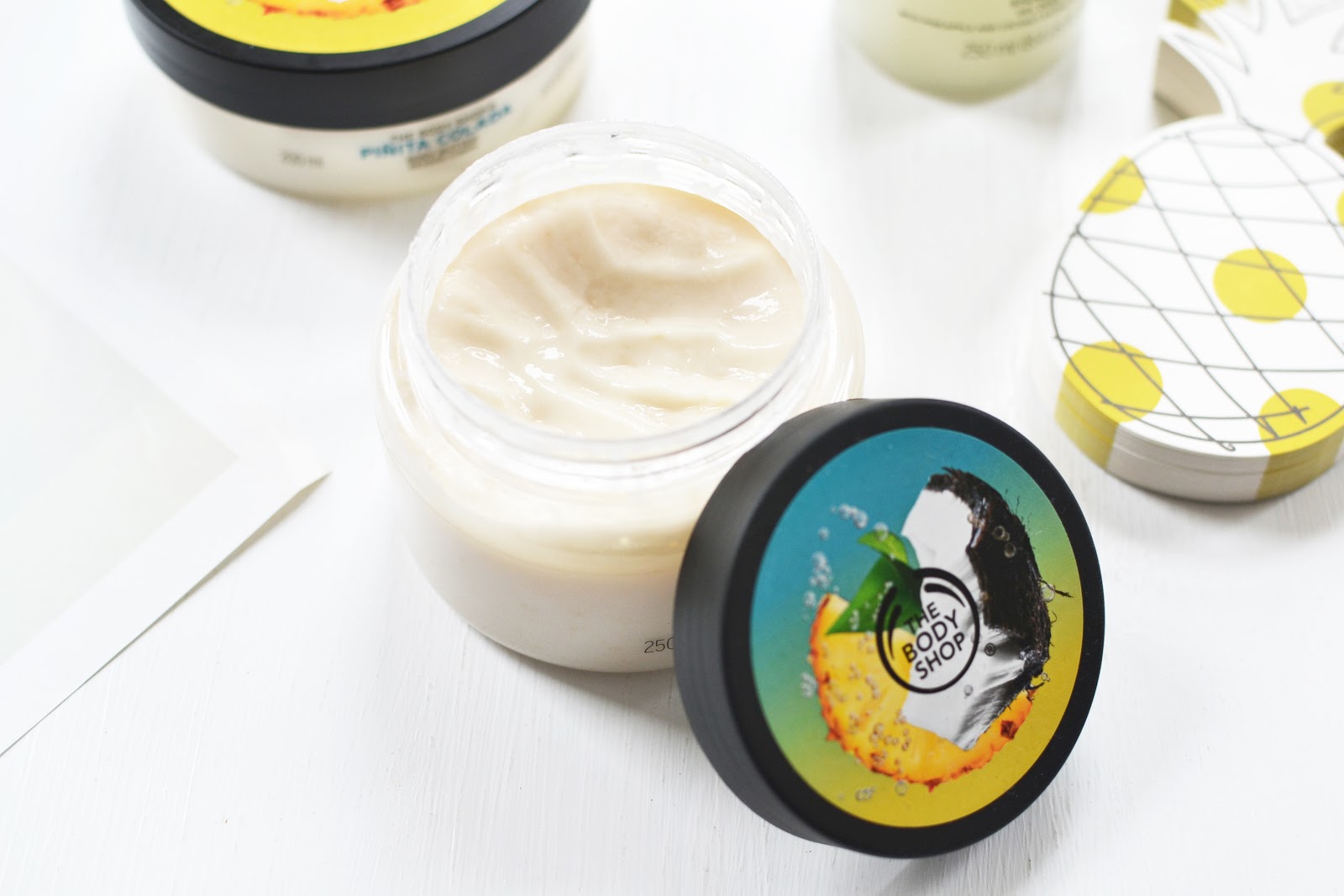 The exfoliating cream body scrub is my favourite out of the mini collection as I think this smells the strongest. Like with most body scrubs from The Body Shop, this has sparse scrubby bits (made from shredded coconut) that gently exfoliates away dead skin cells.
The shredded coconut doesn't feel harsh on skin at all so is suitable if you have sensitive skin. I absolutely love using this and I fear it might all be used up at this rate I'm going. It is limited edition so I think I'll stock up on this before the Summer ends!
The shower gel is made with pineapple and coconut extracts from The Caribbean. It has quite a thick consistency than your usual shower gel! It is a soap-free lather-rich formula – a little of this rich shower gel goes a long way!
The cap on the bottle I got has completely broken and I've mended it with a bit of selotape, but I think I'm just gonna HAVE to buy another bottle (I mean, any excuse to buy another bottle!!)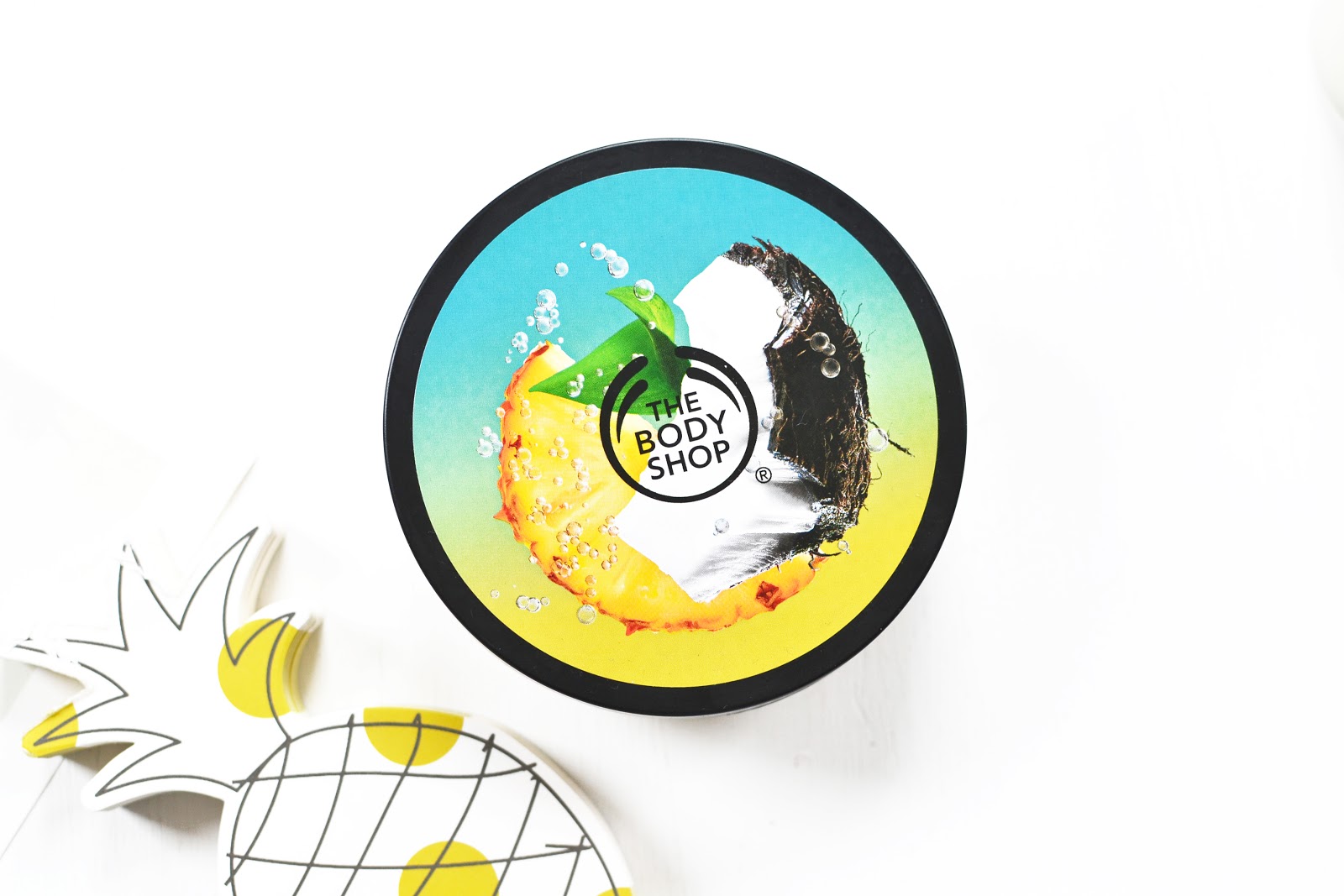 Ah, the classic body butter! What would we do without it? The body butters from The Body Shop are a cult classic and everyone knows that it does the trick to banish dry, flaky skin. They last for months on end too!
I find that the Pinita Colada body butter to have a slightly creamier fragrance than the body scrub and shower gel, like a tropical scented yoghurt! SO GOOD! When the weather's hot, I like to put the tub of body butter in to the fridge for 20 minutes so that it cools down my skin upon application.
The Body Shop's Pinita Colada summer collection is limited edition. Prices start from £5.00 and is available in store or online now! You can get all three products mentioned above in their
Pinita Colada Collection gift set
which retails for £25! I urge you all to give this one a sniff, it is honestly SOOOOO damn good!!