Hello! Hi! How have you been?
I've had a stressful few months but haven't we all?
I've managed to keep myself busy throughout lockdown and beyond. At the start of lockdown, I felt fine (in the style of Ross, when he says he's fine!) but I was probably in denial. "Lets just stay positive" can sometimes be harmful, truthfully, I could sense myself getting more and more panicked each day. I ignored these feelings but it just caught up with me a few months down the line. My mind says I'M FINE (it wasn't anything I couldn't handle!) but my body was showing symptoms of stress. I don't know if it's a good or bad thing, but I've had a lot of things on my plate to keep me distracted.
One of those "distractions" is buying my first house, just as lockdown had been announced, in the middle of a pandemic. Woooo!
The last time I blogged, in early April, I was in the final stages of completing on a house. My first house! Woooo, indeed. Super exciting!…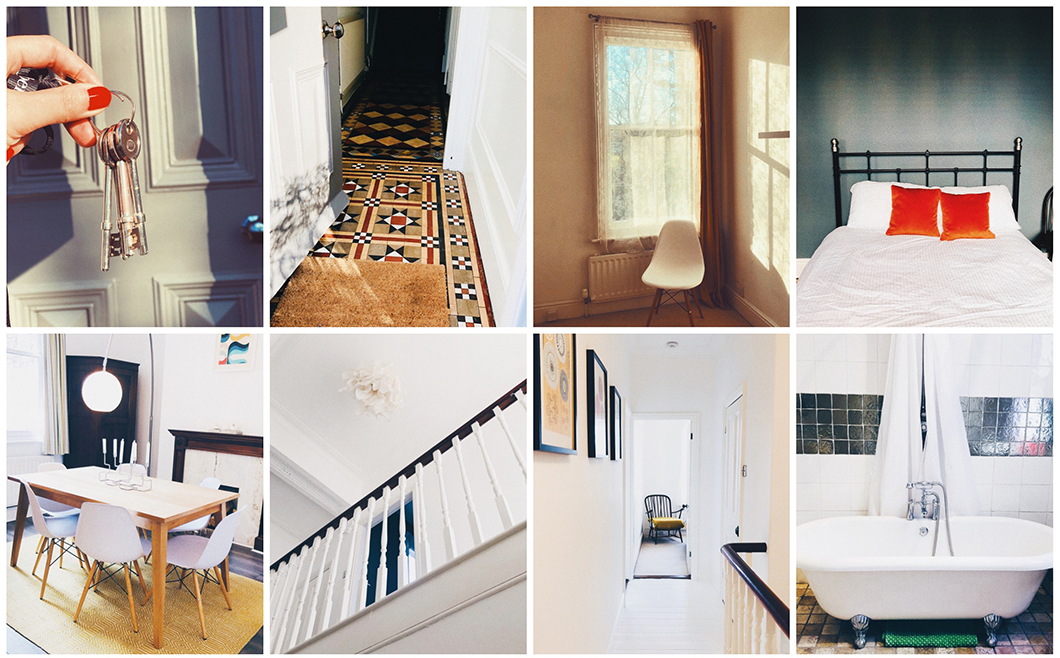 …The excitement soon got sucked out of it during the last stretch which was made trickier than normal due to lockdown. I was unable to go to the solicitors office to sign forms nor did I have a printer to print the forms off to post to the solicitors! I e-signed them and thought I might get away with it considering the circumstances, but noooo…. had to be wet ink on paper.
Seller ended up having a bit of a paddy and threatened to pull out of the sale. Everything got rushed in the very last minute but nevertheless sorted. Then he sold me some dud furniture and I felt so conned. What I've learned: I shouldn't be so trusting. Being £££'s down, I cried, dismantled it, threw it all in the backyard and moved on with my life. Except… I had agreed to let him store his belonging in the house, didn't I?!
At the time of completion, he wasn't able to move everything out of the property on time and as I couldn't move in straight away anyway, I agreed that his furniture could be stored there until lockdown had eased.
Bridges were burnt by then, he was uncontactable even after when it was confirmed that removal companies could operate again, and dragged his heels in taking his stuff out of the house. It isn't the worst thing to happen, but it became so awkward.
I stayed in the comfort of my flat for an extra 3 months (whilst paying the mortgage on the new house) and got to the point where I didn't even want to move out anymore. Between lockdown, covid, and the awkward seller, I was quite happy to cocoon in my little bubble at the flat for as long as I could.
However, the time had come to find new tenants for the flat and it took the letting agency only a day to find someone who wanted to live there. The first couple who viewed it loved it so much, they signed contracts straight away. So at the end of June, I packed my life up in to cardboard boxes and bin liners, and finally moved in to my Victorian house of dreams! (It's a work in progess!).
I've been living in my new house for 6 weeks now and it's starting to come together nicely. If you fancy following me on my house account, you can find me on @victorianbutmakeitfashion. It's going to be a while before the "make it fashion" comes in to play!
I haven't stopped since I officially moved in but I have had some proper time off work recently to finally reflect on the madness that is 2020. It's been one thing after another but I can breathe as sigh of relief and start to look forward to some sense of normality?