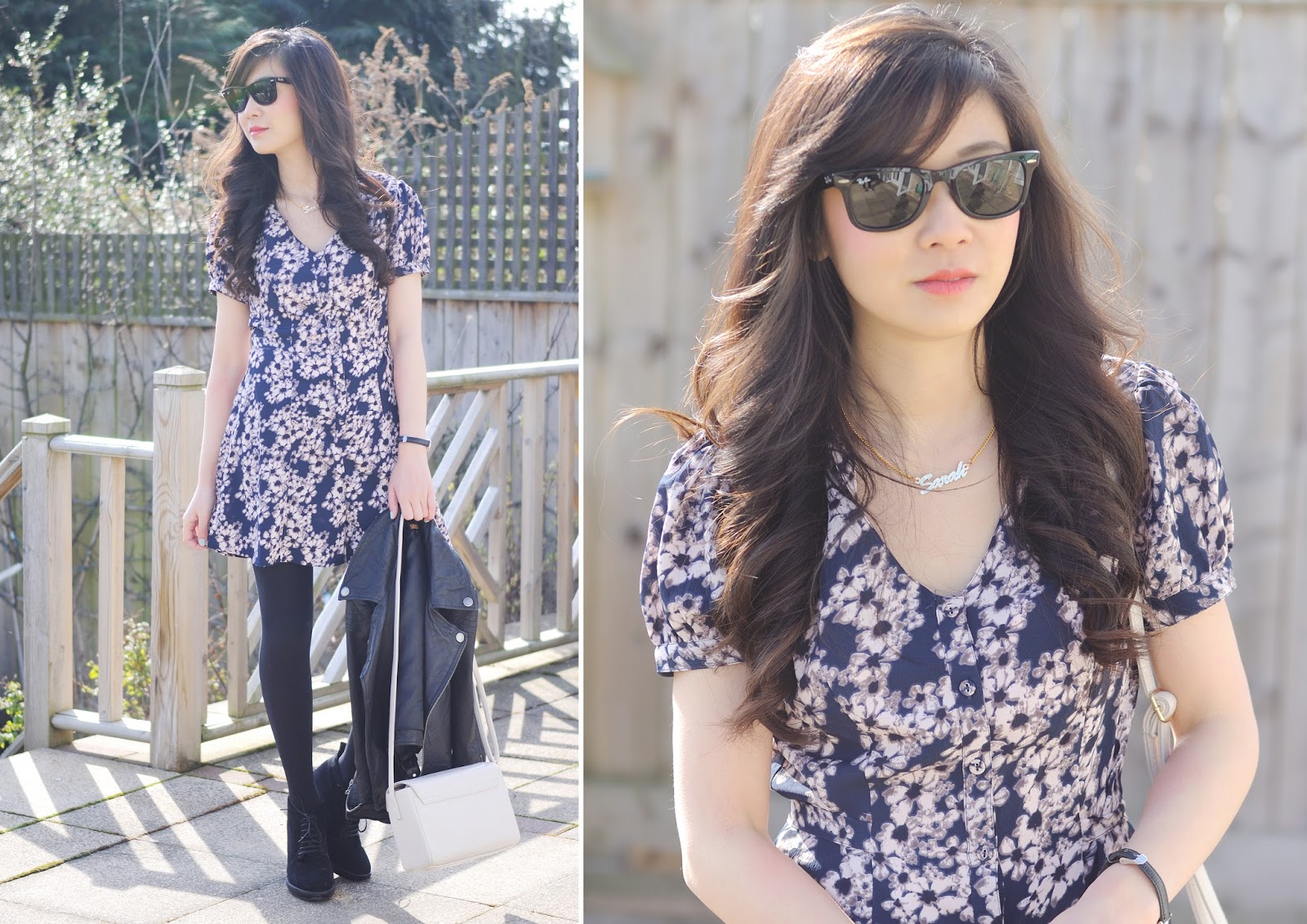 This morning started off really lovely and sunny, and after lunch, I am going to head to go shopping for Mother's Day (cutting it fine, I know! Eeep!) but I wanted to type this up and publish the post before I pop out for the rest of the day. Whilst I've been sat here for the past 30 minutes though, the weather has taken a turn for the worse and I'm not too happy to hear the words "heavy showers" on the forecast!
Wearing my floral playsuit and very likely to be swapping the sunnies for a big umbrella (and perhaps the jacket for my big coat! Just when we thought we could finally pack away our winter clothes…), I'll be browsing the high street today which is something I've not done in months and months! I usually shop online or go to a shopping centre (free parking!) but nothing beats the buzz of the city high street. Perhaps, not on an miserably cold and wet day like today but with the combination of big brands and small independent shops, it's nice to have a walk around even if I come home empty handed. I also really like people watching in town/city centre too!
The
playsuit I'm wearing here is from ASOS
and as you can see, has a low V-neckline and a self waist tie (ie. two ribbons that ties around the back for a fitted look). I like dresses with a waist tie, it reminds me of those
COLOURFUL dresses
, usually in a foil-effect material (complete the look with a high side pony tail or french plaits), that my Mum used to buy me when I was 5, they always had ribbons which tied in to a big bow at the back! (#80sKid!) Nostalgia aside, as a grown up, I have an annoying straight-up-and-down body shape so if I'm able to create curves or any kind of shape so easily, that's always a good thing in my books!
Social Media Links