This sponsored post is in conjunction with James Wellbeloved but all content produced by me and opinions/images are my own.
—
And The Winner Is… Bonnie: The Most Pampered Poodle
It would be any dog's dream to win Crufts, but Bonnie is a dog (and also a diva) who has selective hearing, so she would probably jeopardise her own chances of winning. 
But even without trying, she's already a winner to me. It doesn't matter what she does or how she does it, I will always be that proud (pet) parent who will clap the loudest when she does something clever or cute (when I'm not too busy capturing the moment on camera). I'm literally that meme of the man who's holding a camera, with a full-on crying face – that's me whenever Bonnie does anything adorable.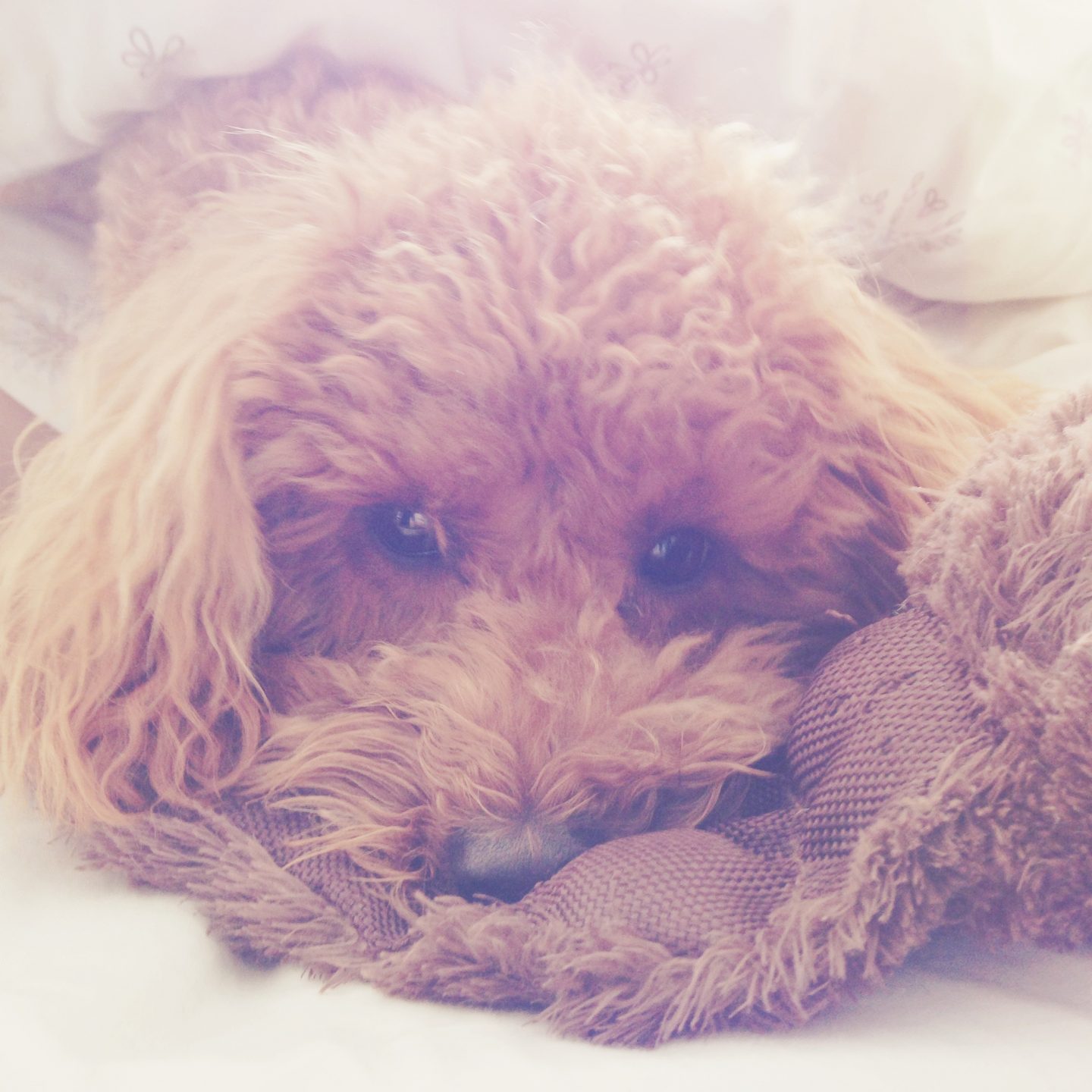 If I could make up a category for Bonnie to enter Crufts, I'd make it as easy as possible for her to win, so it'd be along the lines of The Poodliest Poodle (!) or The Most Pampered Pooch because the gal is spoilt rotten. I'm actually tempted to make her a medal and a trophy at the weekend, but I'll save the crafting for a rainy day.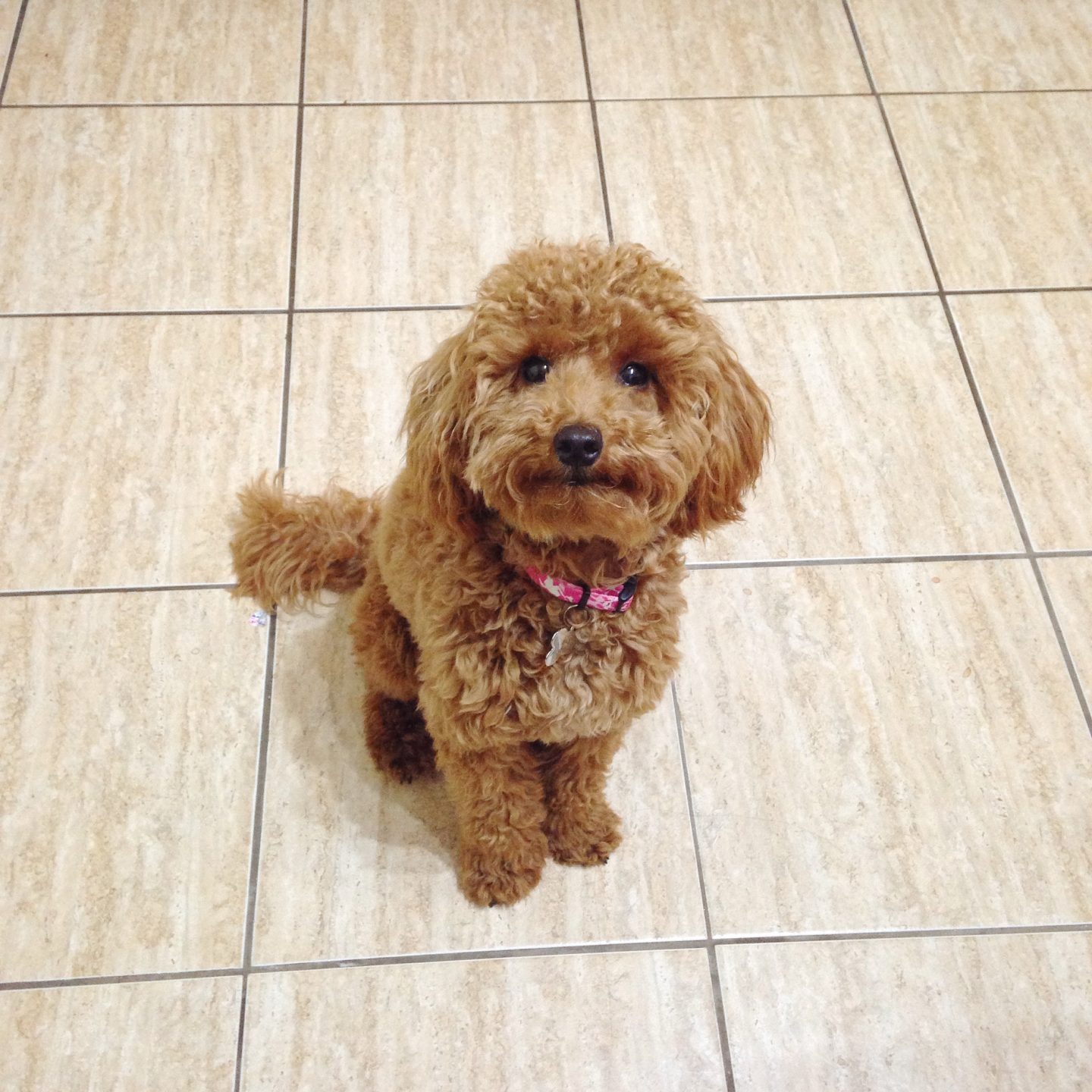 As a miniature poodle, the spoiled little madam would have an extremely good chance of winning the category of The Most Pampered Pooch.
Aside from the typical character traits of a poodle, namely intelligence (although this is debatable with Bonnie!), loyal, dependent, active and bonds well with people; poodles are known for their love of pampering and although Bonnie doesn't have the typical look of a poodle (she doesn't have white pom-pom hair), she plays into that cliche and enjoys her regular appointments at the dog salon. We spend more on getting her hair done than our own hair (we actually do).
Reasons why she would win the award for The Most Pampered Pooch:
She enjoys fine dining
Bonnie's our first dog so I don't know if other dogs are the same, but she has a sensitive tummy. Might just be a poodle thing, but we have to be careful what to feed her. Nothing more distressing than a pet being poorly. We ensure she has a well-balanced diet made up of the wholesome foods she needs to be the little winner she is. 
Feeding her James Wellbeloved grain-free dog food that uses simple ingredients but is still bursting with essential vitamins, minerals, high quality single source protein gives your pups more energy, a healthy tummy and a glossy coat. 
We spare no expenses when it comes to giving both of our pets the best food and that's something we got in to the mindset of from the very first moment they arrived home. Only the best for Bonnie and Oscar – and it's great to see the choices out there for naturally healthy pet food. 
She keeps up with a regular grooming routine
Bonnie gets her hair cut every 6 weeks. That means a cut and blow-dry – styled differently each time. She is also booked in to get her nails trimmed, plus a 20 minute massage. At the end of her appointment, she gets to choose either a stylish bow to clip on to the front of her collar or an adorable bandana to go round her neck.
In between hair appointments, she'll have baths. We avoid bathing her too much so not to dry out her skin, but when we do, we use dedicated dog shampoo and a conditioning spray for her fur.
She does have a pot of oatmeal butter (to moisturise, not to eat!) which I massage into her paw pads in the same way us humans use hand cream. If she's been out in rain or the snow or has been walking on hot concrete or gritted streets, then I wash her paws under warm running water before using the balm (made especially for dogs) to soothe and relieve cracked paws. She gets the whole "hand and arm" massage treatment – just like they offer at my favourite high-end fragrance boutique. 
It's always Bonnie time
When she's not fine dining or getting massages, she will sit with you and be your friend all day long. When I worked from home, I never used to get anything done. She also loves meeting new people… which questions her level of loyalty… but she's the friendliest dog who will bond with people almost straight away. She's intuitive though, so if you're a bad person, she'd sniff you out in an instant. She also gets jealous if we pay too much attention to Oscar (cat) and the two little kids in the family. 
She also likes to be picked up and cuddled ALL THE TIME, even when we're out on walks. Just like all dogs, she adores going for walks but after 20 mins, she's more than happy to be picked up in a very poodle-like fashion for the return journey home.
She knows that we love her so dearly and she is so well looked-after. Just as well she is a dog and not a little human lady otherwise she'd know how to take advantage for being so cute and getting away with absolutely everything! (She already does anyway!)