Soap & Glory 3 For 2 Christmas Gifts and Stocking Fillers
For most people, Christmas starts when they see the Coca Cola advert, but to me, the official countdown to Christmas starts when I set eyes on the first Soap & Glory gift set. It's not Christmas unless you receive a lovely pink gift with the sweetest smelling bath and body products to bathe in.
Christmas shopping is made easy with Soap & Glory's 3 for 2 offer at Boots where you can mix and match the gift sets and stocking fillers if it's labelled with a green sticker.
I make a mad dash to Boots every year the day before Christmas. It's almost like a twisted tradition I inflict upon myself that I start Christmas shopping on Christmas Eve, and at the rate my schedule is at the moment, it's not going to be any different this December. It keeps me on my toes, I suppose. What's Christmas if it's not a tiny bit stressful!?
I can always rely on always rely on Boots to bail me out, though. I'm one of those people who goes in to buy a pack of cotton pad and come out the shop having spent £200 on make-up, brushes, bath stuff, and a body spray or two.
So not only will I know that I'll complete my Christmas shopping in Boots but I always end up for a gift (or 3!) for myself. To me, from me.
My favourite Soap & Glory Christmas sets this year includes Eyes Queen (£18), Beauty-Full House (£10), and Brow Fabulous (£16) from the cosmetics range. All of which are a variation of the eyes and brow products and I have in mind for who to gift each one to (my brow obsessed sisters).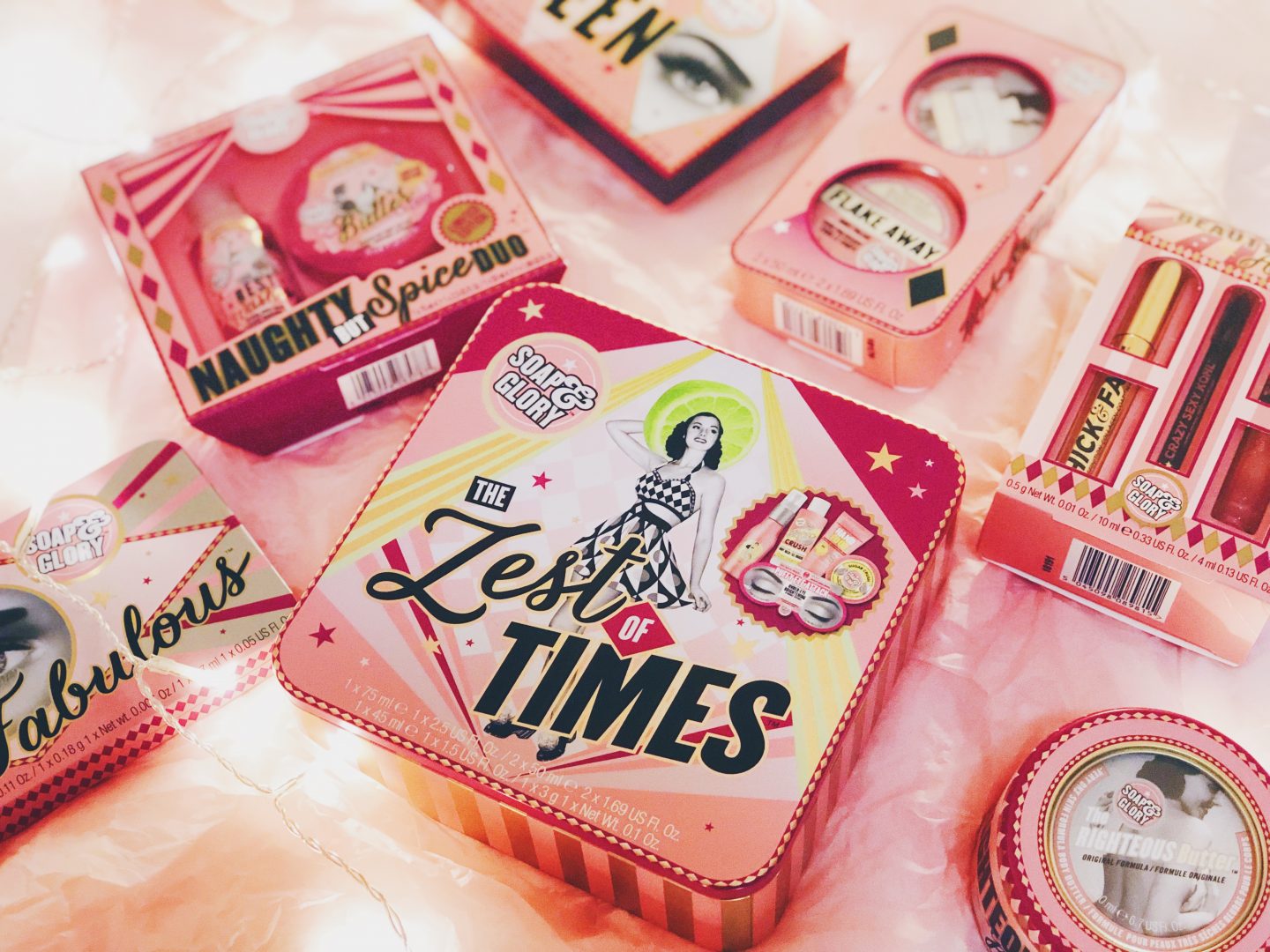 For those who prefer pamper (that'll be me!) there are a whole range of gifts to help you relax this Christmas. They make nice gifts for when you're trying to bulk out Christmas stockings.
My favourite stocking fillers from Soap & Glory's bathing collection this year are:
Zest Of Times – £10 for four of the best Sugar Crush minis plus a set of eye gel patches
Naughty but Spice duo – £5  for the classic Pink scent with a festive twist
The Righteous Body Butter – £6 for a best-selling, award-winning body presented in a cute Christmassy tin
Make Your Smooth – £5 a travel set dream duo of Flake Away body scrub and Righteous Body Butter
Shop 3 for 2 gifts in Boots throughout December