If I could go back in time and write a letter to myself for the start of 2015 to prepare for the year ahead, here's the advice I would have given: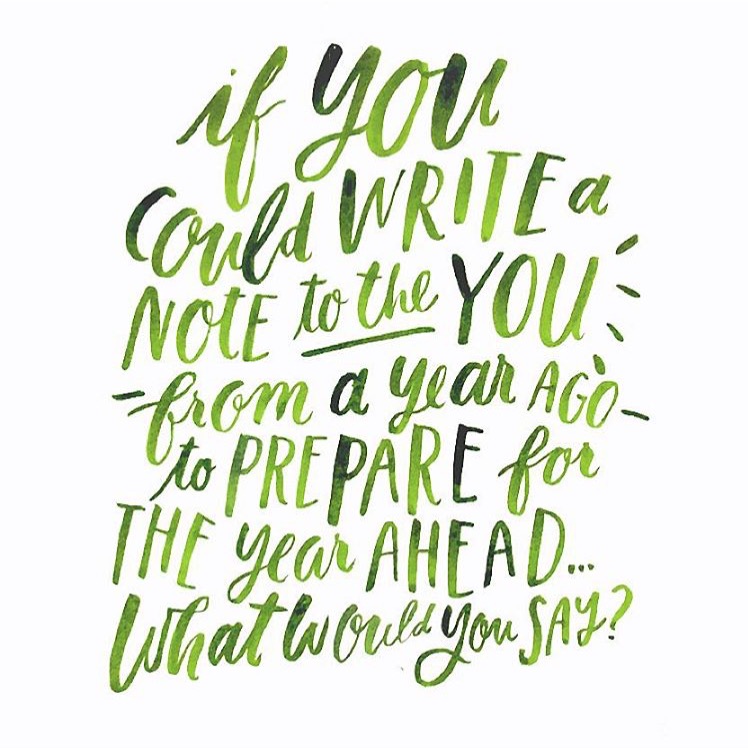 Even though you are stressed about the pressure of being an 'adult', you must remember that you don't have to do what everyone is doing.
You don't have to fit in to the mould that society has shaped out for us. Instead, use those exact points in a positive way and appreciate the life you've got. Sure, you're not on the property ladder (hmmph), you're not married (bleugh), you don't have children like 90% of your friends (ugh). But THAT'S OK. You're not failing at being an adult just because you don't have those 'grown up' things.
They haven't got what you've got. Freedom. No commitments. No (real) responsibilities. Nothing to tie you down.
Maybe those that you envy actually look at your life enviously. So don't worry about the future, and don't waste your time worrying about the things that haven't even happened yet. Live in the now and enjoy it. It's not going to last forever.
As for your job. Things have been very unsettled as you take a stab at something different. Something that people around you don't understand. Don't let them make you question or doubt yourself. You are capable, determined, and willing. Work hard, be kind, and amazing things will happen.
Be proud of your blog for what it is, and STOP chasing for those numbers. It will only stress you out. It's easier said than done as every day, you will have people asking for your stats. But seriously. Don't let anyone define your blog by statistics. You've done well to get as far as you have. It's enough, you enjoy it and appreciate the opportunities has brought so far, and will continue to bring a lot of cool opportunities your way. You've done some amazing things. Stay focus on what YOU'RE doing and don't compare yourself (too much).
Friendships will come and go, relationships will break down. This happens to everyone. Some people are only supposed to be in your life for a certain amount of time. But don't stress out about the people who don't want to remain in your life. Stay cool, stay breezy. It's no chip off your shoulder, believe me.
2016 may start off rough but it's not going to be the worst year. You'll learn to do a lot of things by yourself and you're going to be so proud of what you will achieve. You're going to do things you never thought you would do. It's going to be great and you are going to be JUST FINE. 🙂
Credit for the image and idea for this blogpost goes to
@AliMakesThings
on Instagram.