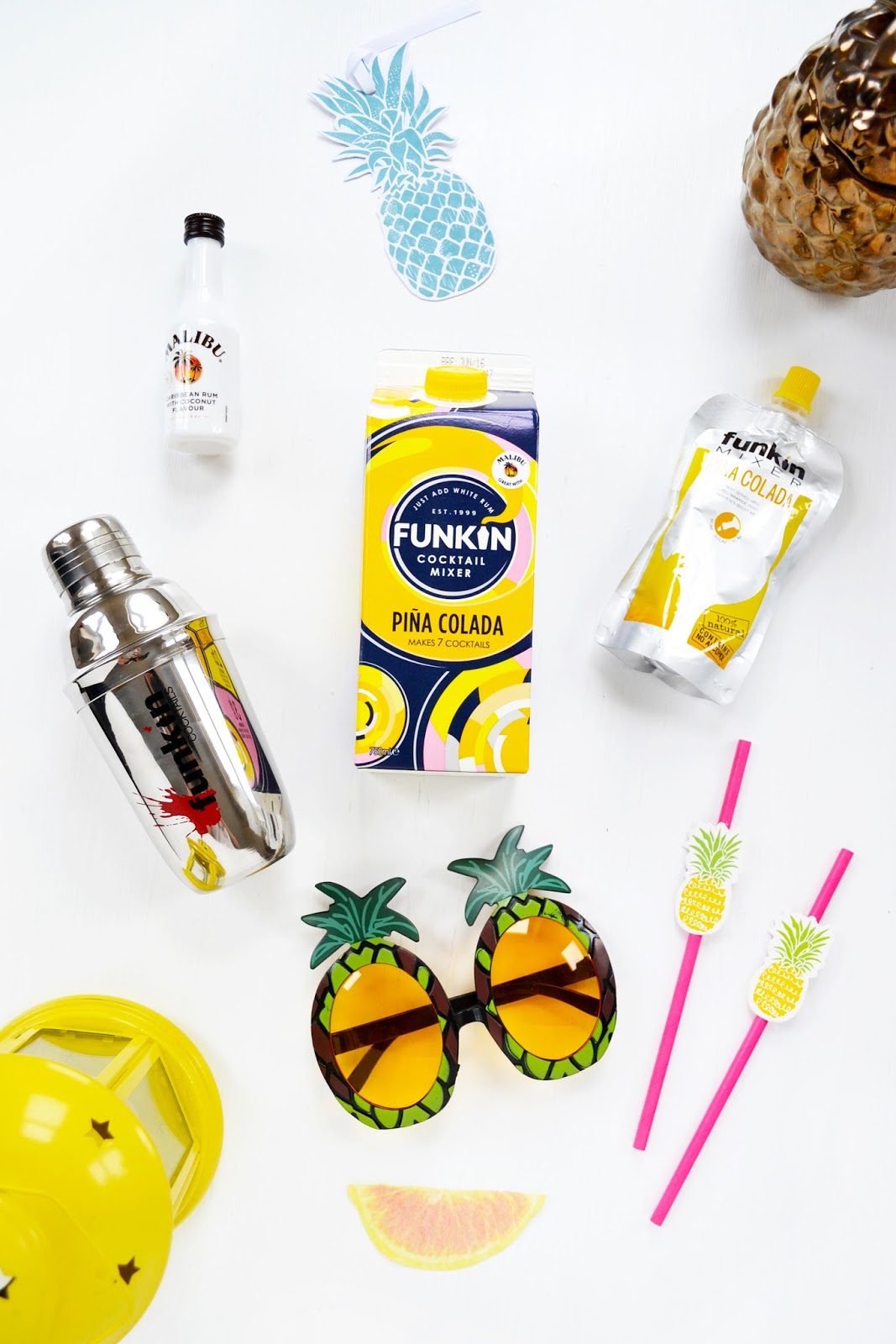 As I did a food post earlier this week (it was a chocolate brownie recipe, if you were wondering!), it was only right to balance it out with a drinks one! Today is
National Pina Colada Day
(can everyday be National Pina Colada Day please!) and I have received a pineapple themed parcel from
Funkin Cocktails
*.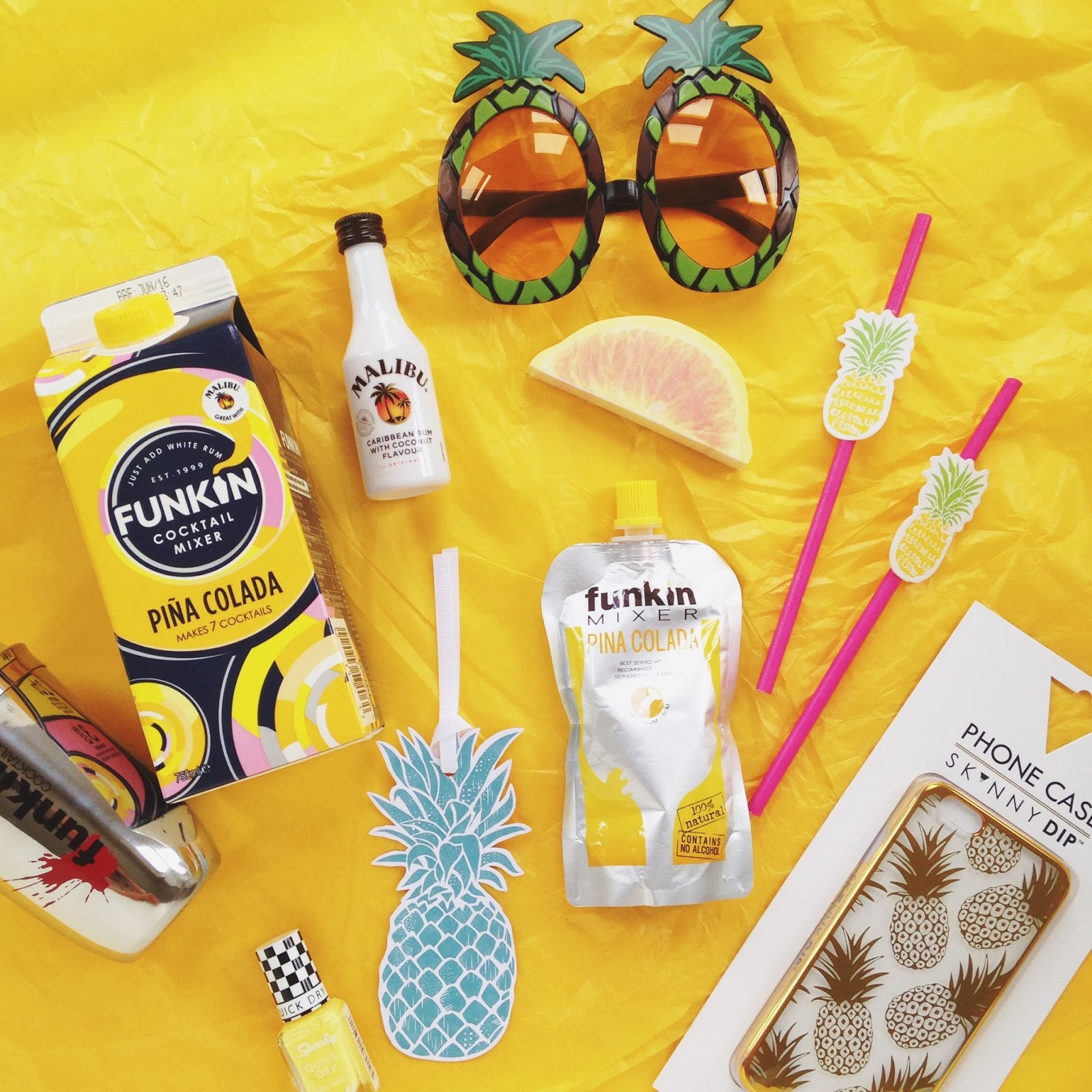 I love making cocktails but I am not good at all! Sometimes the colour of the liquid comes out brown and foamy… (mmmm…. appetising!) but I was introduced to Funkin Cocktails a couple of weeks ago and it's cocktails made easy! Very easy!
Funkin Cocktails make delicious cocktail mixers and I've been trying out the Pina Colada one! You can drink it on it's own, or you can add white rum to it. All you do is pour Funkin Cocktail over ice in a tall glass, plus a shot of Malibu Rum, garnish and enjoy! Happy National Pina Colada Day!
Funkin Cocktails are available from Waitrose, Selfridges and Harvey Nichols.