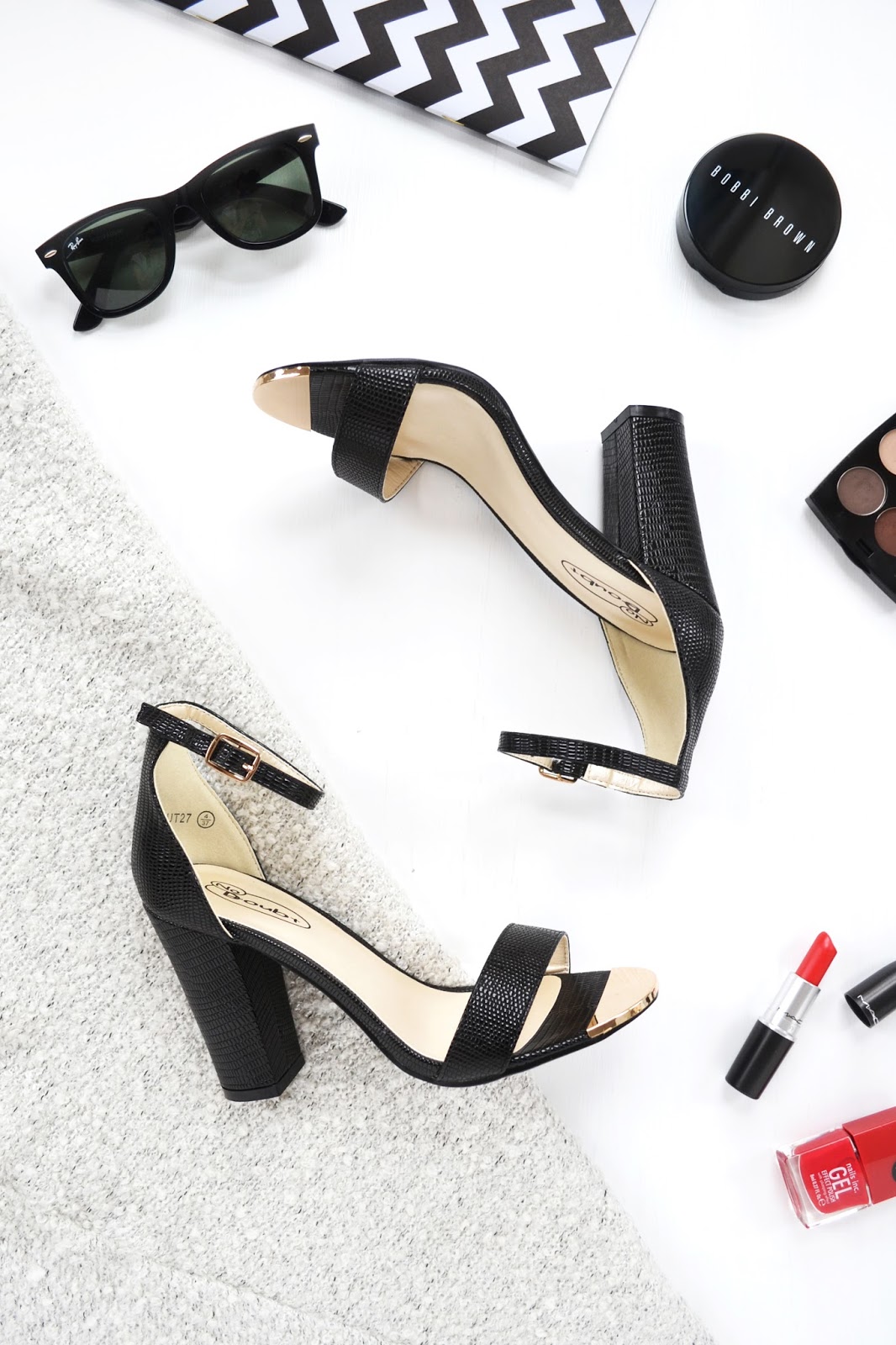 For someone who's so short, any pair of shoes that has an ankle straps tends to make my legs look even shorter. But I have been wanting a pair of block heel strappy sandals for ages though, I just have to be a bit picky about finding the perfect pair. Every pair I had bought in the past just didn't look right, the front strap was either been too wide or the ankle strap too thick.
This black pair from a website called iKrush (
shop link
) are pretty perfect for me. The heel is the just right height and I love the thin, adjustable ankle straps on them! Most of my shoes are quite chunky so this makes a nice change.
The block heel makes them casual enough to wear during the daytime (if what I'm doing doesn't require much walking, that is!) but they're also quite dressy too and would be great to wear on a night out (sturdy enough for the dance floor!). I can't wait to wear them on a night out, paired with a dress, trousers or skinny jeans – basically, they go with everything and I'm going to get a lot of wear out of them!
Although the clothes from iKrush are totally not my thing, I do have my eye on several pairs of their shoes, there are so many to choose from! The block heel sandals also come in white too, so I might snap them up when I've got spare cash! At £24.99, I didn't have high expectations but upon first impressions, the overall quality of the shoes looks pretty decent!
Check out iKrush shoes
here
.