What's In My (Mini) Bag?
It has been a reeeaally long time since I've done a 'What's In My Bag' blogpost but Debenhams had challenged me to use one of their mini bags for a week so I was really conscious about what I was carrying around with me. I picked the
mini bag from the J by Jasper Conran
* range on the Debenhams website in the pale pink. I do love my
pink accessories
!
Even though this is called a 'mini bag' due to how small it is, it's actually not that miniature! I mean, you wouldn't be able to fit your whole life in there and you may need to compromise but it's the the size of handbag I normally use when I pop out into town to run errands, shopping with friends and do the every day things.
Because I'm quite petite too, I try not to use massive handbags anyway. I would ordinarily use a bigger bag on the odd occasions I go on on a day trip or when I know that I'll be out all day so I'll carry a bag that's big enough to put my camera(s), a cardigan, power bank for my phone, my iPad, extra make-up products, snacks, and other bits of junk in there. But for everyday wear, I like to stick to a compact and tidy bag.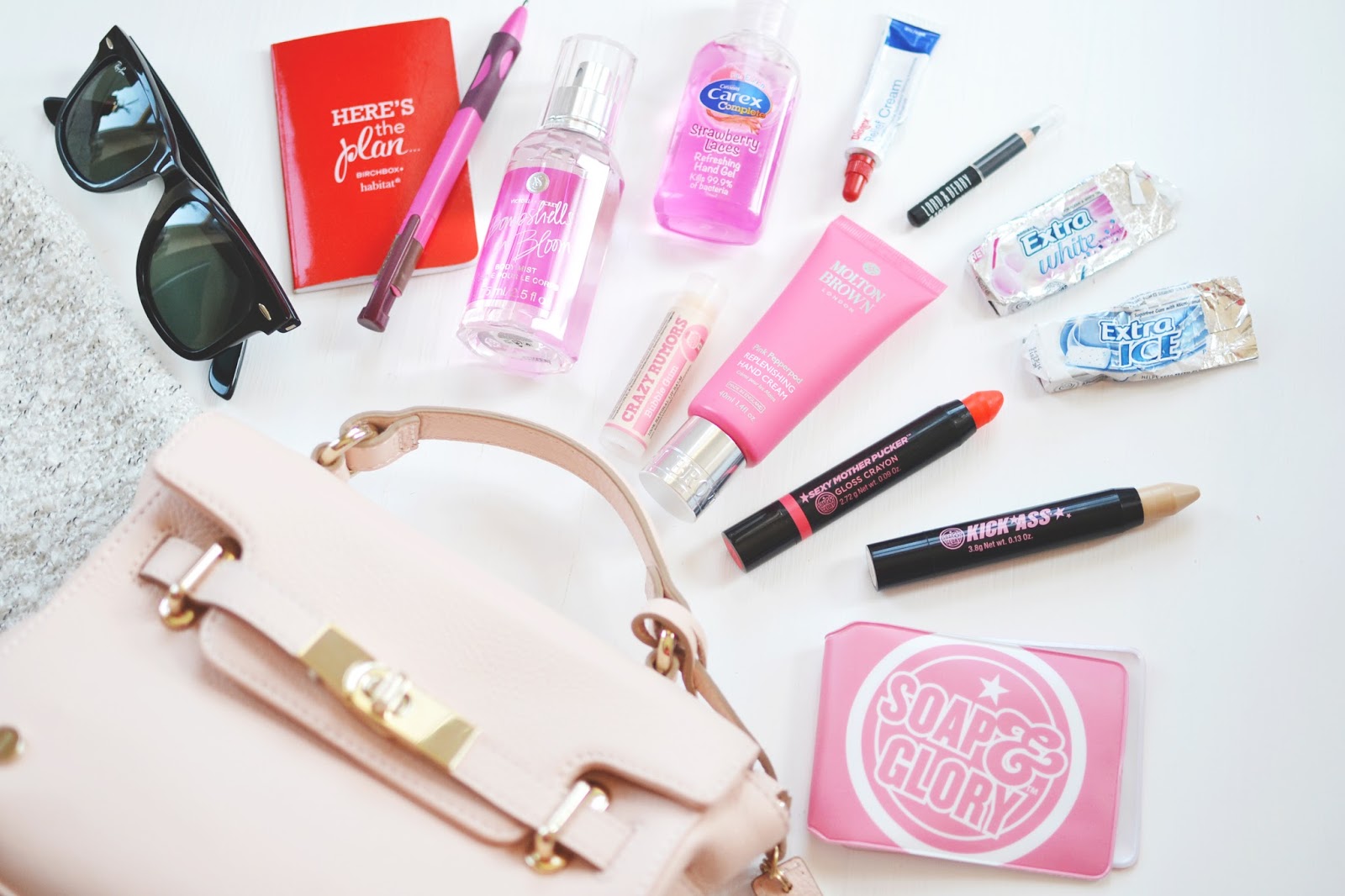 I did challenge myself to see how much I can cram in there before the bag started to go out of shape but it's a good quality bag that kept strong to it's structure. Here's are the essentials that I could just about manage to fit all in: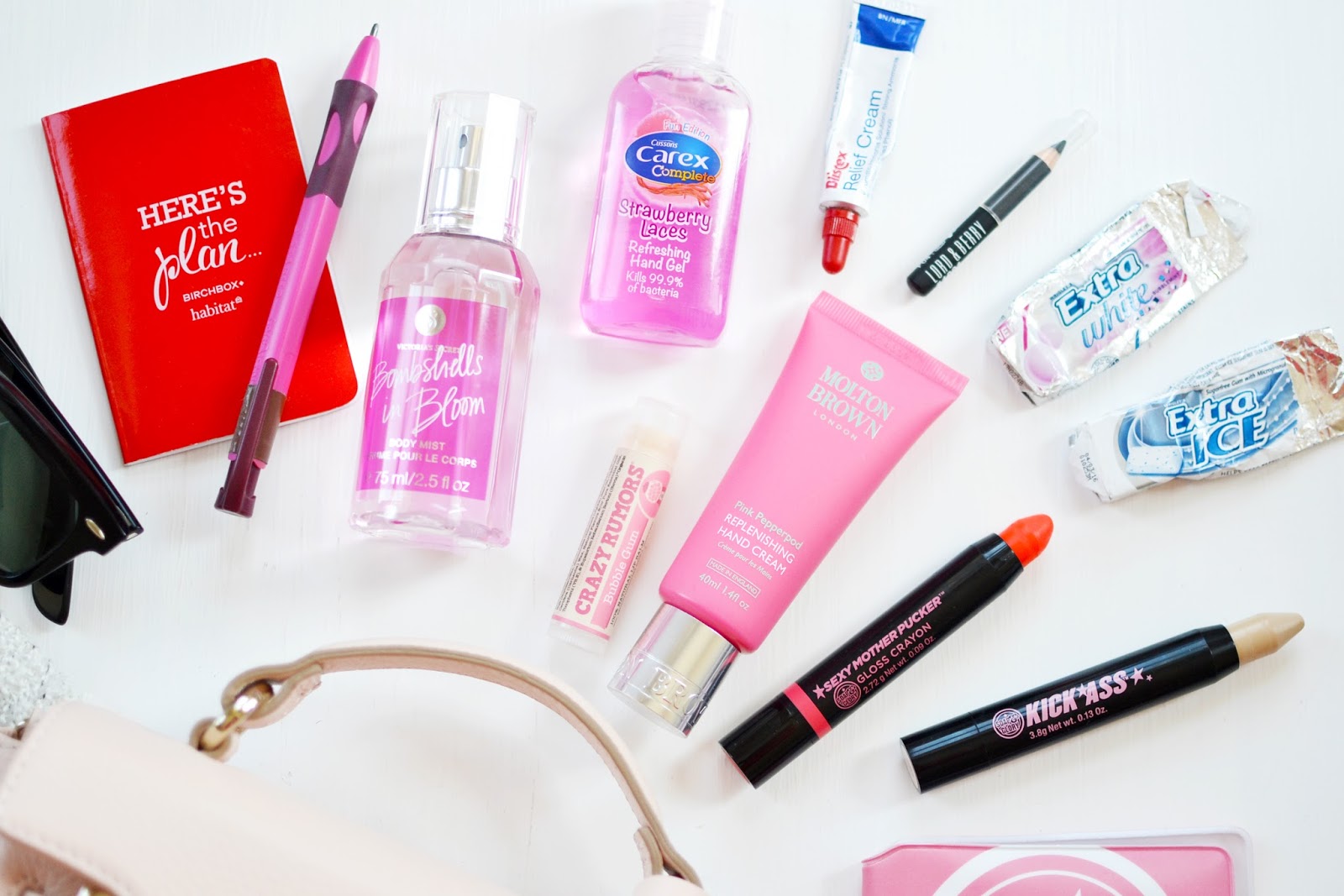 – Sunnies: which I don't really need 99% of the time. What has happened to Spring?!
– A small notebook: For when a good idea strikes
– Body spray: It was probably wise to replace this with a sample perfume vial, but I am loving the Victoria's Secrets Bombshell In Bloom that my little sis bought me from her New York trip with college!
– Hand sanitiser: I always regret it when I don't have hand sanitiser or wipes with me!
– Hand cream: Just a small tube of good quality hand cream so a little goes a long way.
– Make Up: Very limited space means I can only carry the absolute minimum so I've got Blistex lip treatment,
lipbalm
,
lip crayon
, concealer stick and a miniature eyeliner pencil. I would normally carry a powder to blot shine but it's too bulky and I don't have room for it.
– Card holder: My purse would have been able to fit if I didn't have my sunglasses in there. Instead, I had to compromise and opted to take a card holder and shove a couple of notes in there too. Coins are stores in the inner compartment of the actual bag.
Mobile phone and house key (not pictured): My phone, power bank and house key fills up the remaining space!
So, that's what's in my mini bag! It's not a lot but it's the essentials and the size of the bag limits what I can put in there so it prevents me from carrying utter crap around with me! It really is beautiful bag that also comes in cream and baby blue which I also love the look of, but I just couldn't resist adding another pink bag to my collection!