Jurlique Petite Hand Care Collection*
If there's one thing I love about beauty products, it's the packaging design! Sometimes I'll buy a product even though it's rubbish just because I LOVE the packaging. Of course, Jurlique products are incredible quality so it ticks all the boxes from how it performs and how pretty it looks.
Jurlique's Petite Hand Care Gift Set is a collection of four hand creams. There's a full size version but I've got the miniature one which is great for carrying around with you either in your pocket or your handbag. The tubes which holds the actual cream itself doesn't look all that interesting, just a simplistic cream with black branding and a screw top lid. However, as you cans see, the tubes are put in a box, which slots in to a bigger box and then a touch of festive spirit is added by the red, green and gold sleeve. I think it is a beautiful set and all the little details that has gone in to every inch of this set is what makes it special enough to give as a gift!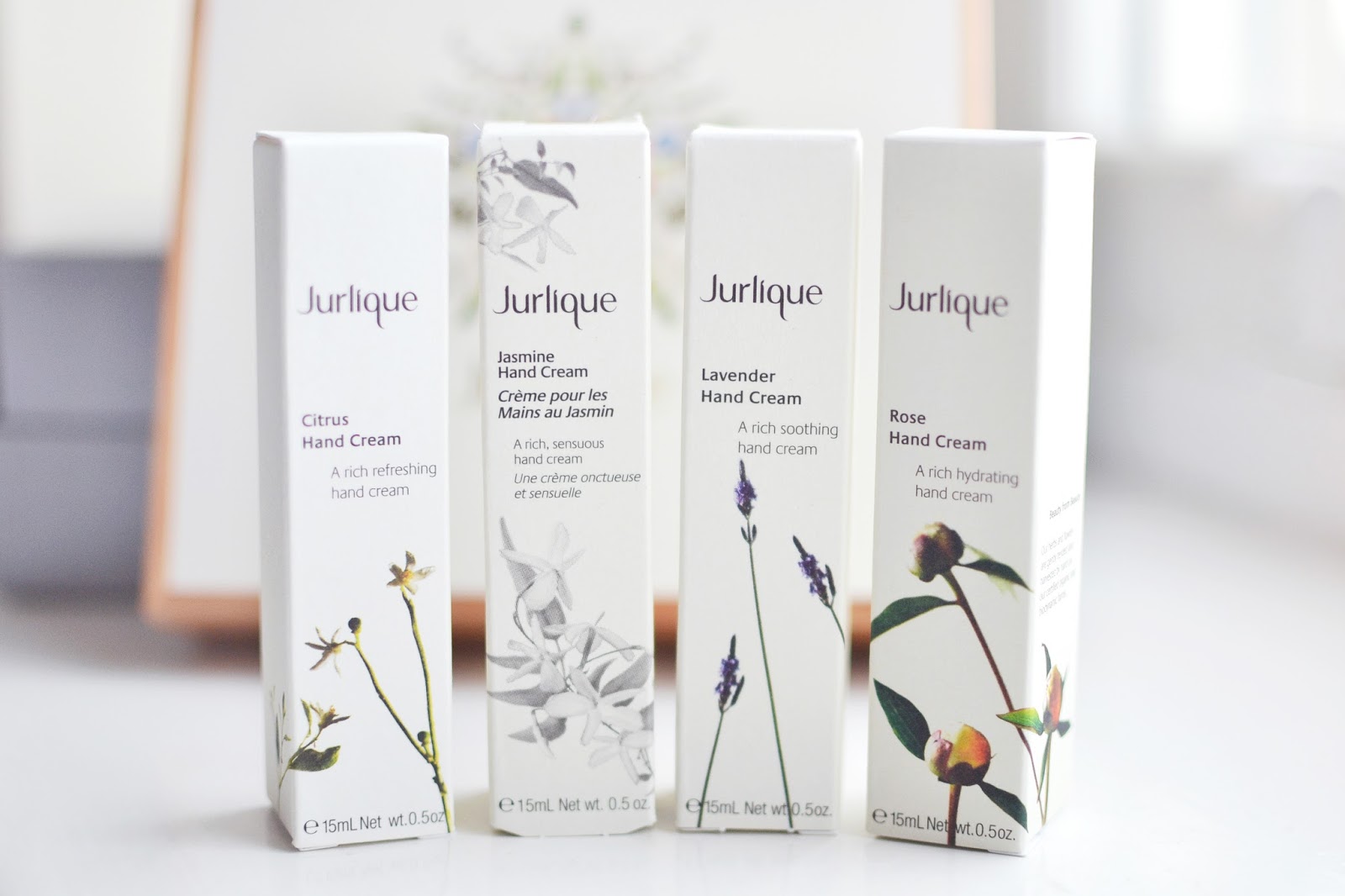 At a very affordable price of £19.00, the 4 piece set is actually worth £24 and it includes hand creams in citrus, jasmine, lavender, and rose, so there's one to suit someone whether they prefer fresh, calming, soothing or floral. They are smell amazing without being too heavy on the scent. My favourite is the citrus because I like that fresh, fruit fragrances with a zingy kick, but they are all really lovely!!
The cream is a nice consistency, it's not runny or balmy, it rich and absorbs pretty quickly without leaving a greasy residue on your skin. Hand cream is one of my winter beauty essentials so I keep a tube at my desk and in my handbag.
With most of these types of beauty sets, especially if it's repackaged for Christmas, they do sell out fast. It's sold out on most online stockists, but they might have more stock in the stores. I forget what a nightmare to shop for the things you want at this time of year! You can buy Jurlique in
M&S,
Space NK
and
John Lewis
. As well as the petite collection, there's a full size collection which costs £49 (worth £68).
Social Media Links