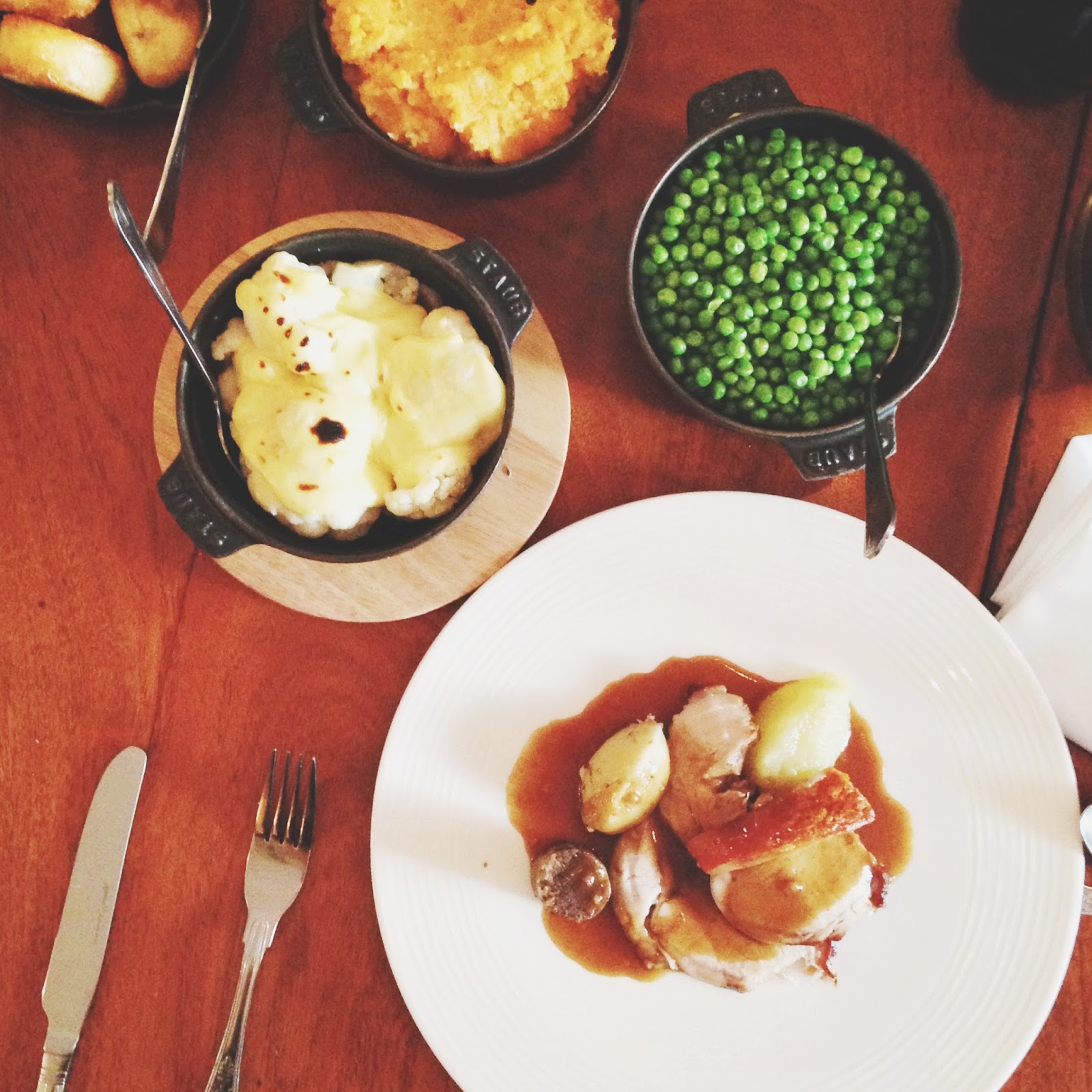 It has been ages since I did a personal, catch-up style sort of blogposts so I thought I'd share some photos from my weekend! …I also really need a day's break from all of the festive content I've got lined up in the next 2 to 3 weeks!
On Sunday, we went out for a
really nice lunch
to celebrate my cousin's 21st birthday and we had such a nice time. You know you're in for a good time when it involves sitting round the table with family, eating delicious food. t's not often that we go out for Sunday lunch and we don't get together as often as we'd like but when we do, it makes me feel warm and fuzzy on the inside! The photos above have been arranged in chronological order so the first photo is a starter of pancetta fish cake with hen's egg, onion jam and black pudding. The mains were the usual roast chicken, pork and beef with plenty of trimmings! Then for dessert, we had some birthday cake that my Auntie made, and a few portions of pudding off the menu. The one pictured above is pear and walnut tart with ginger and apple parfait and blueberry ice cream.
Finally, no meal is complete without tea and coffee so the afternoon was finished off with hot drinks and homemade truffles and white chocolate pistachio fudge (SO GOOD!). It was the perfect Sunday, sharing family anecdotes and catching up with everyone!
Social Media Links