A Day Out In Newcastle
We hadn't been to Newcastle for months so on a whim, we decided to take the train and get ourselves to the Toon! I love getting the train in because I got to walk in to the town and take it all in.
As familiar I am with Newcastle, I definitely take it for granted, especially when I lived there and now I really appreciate every single bit of it when I visit! This time, I wasn't pacing around in a rush like I normally am so I took that time to look up and for the first time noticed how beautiful the building are.
Maybe, when I was younger (AKA self-involved University student!), I didn't appreciate things like that back then but these days, I find myself literally looking up and value the surroundings a lot more!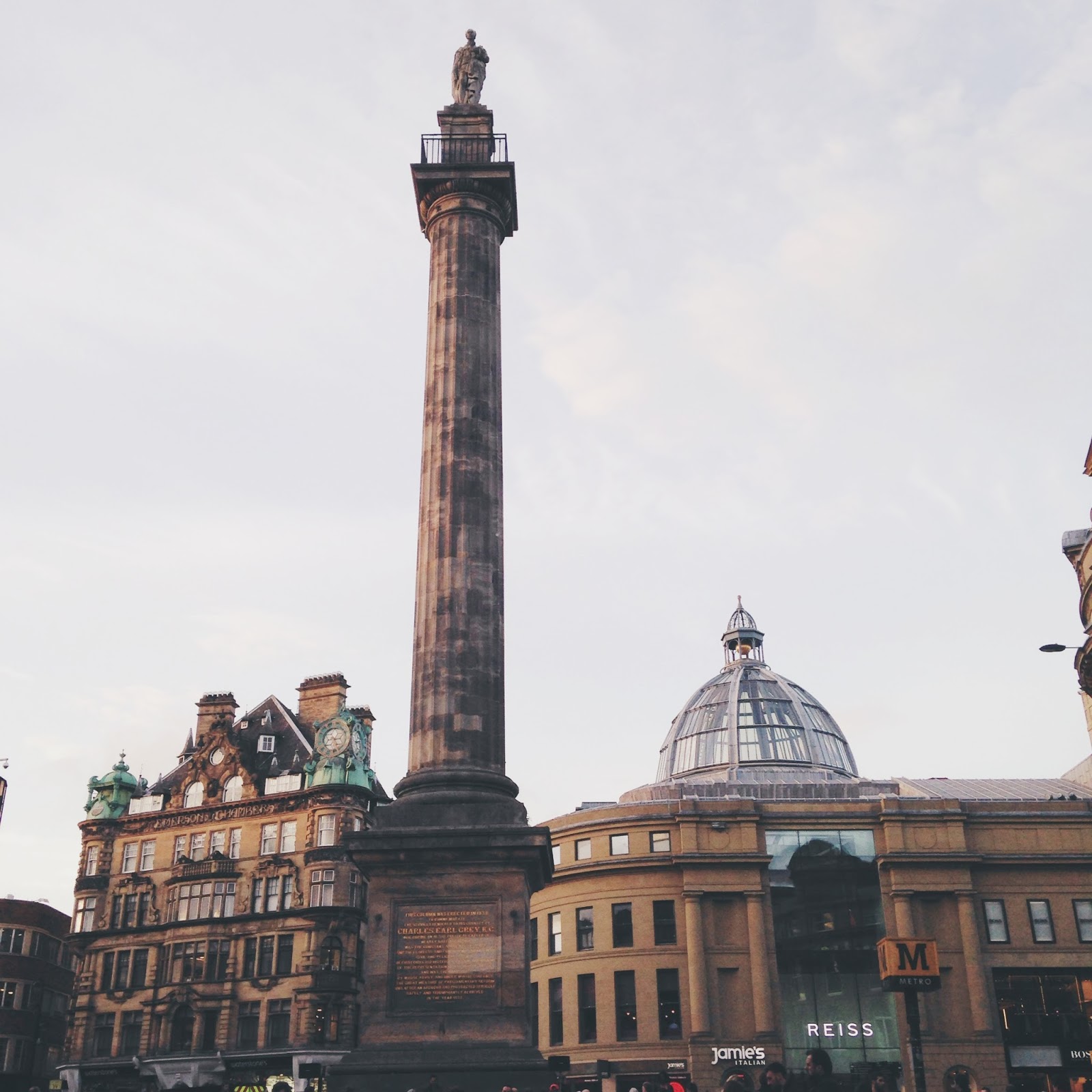 I think everyone should visit Newcastle at least once! One of my favourite parts of Newcastle – aside from the iconic Quayside – is Grey Street as it's full of character with it's Georgian architecture.
It has a lot of independent coffee shops, cafes and restaurants, you'll be spoilt for choice. Dotted around the place are premium brands such as Space NK, Kiehl's, Jack Wills, Hugo Boss. A short 2 minutes walk around the corner takes you to Northumberland Street, the High Street of Newcastle where you'll find the best Primark everrrr, TK Maxx, H&M, Eldon Square shopping centre which, alone, houses Debenhams, Fenwicks and John Lewis department stores!
You can imagine how easy to spend an entire day in Eldon Square. There's also the usual Topshop, Topman, LUSH, Apple Store, Hollister, All Saints, Accessorize, etc etc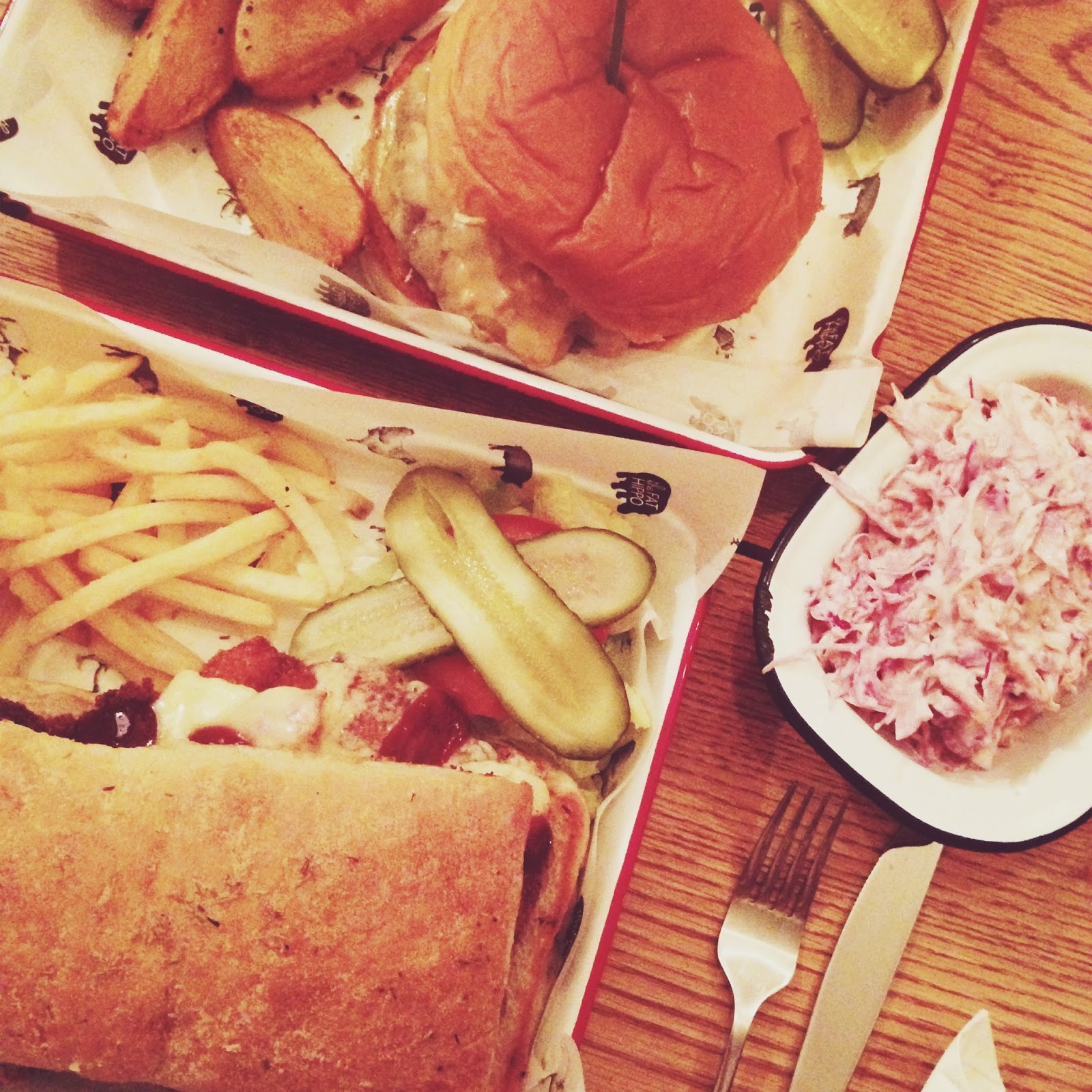 As you can see from the photos, we grabbed a couple of sushi boxes for lunch, then mooched about in the food hall in Fenwicks, and ended the day at The Fat Hippo Underground for a burger.
I don't eat beef so I ordered a BBQ chicken burger but my pal had the PB&J which is beef patty with peanut butter and bacon jam! Can't wait to go back soon!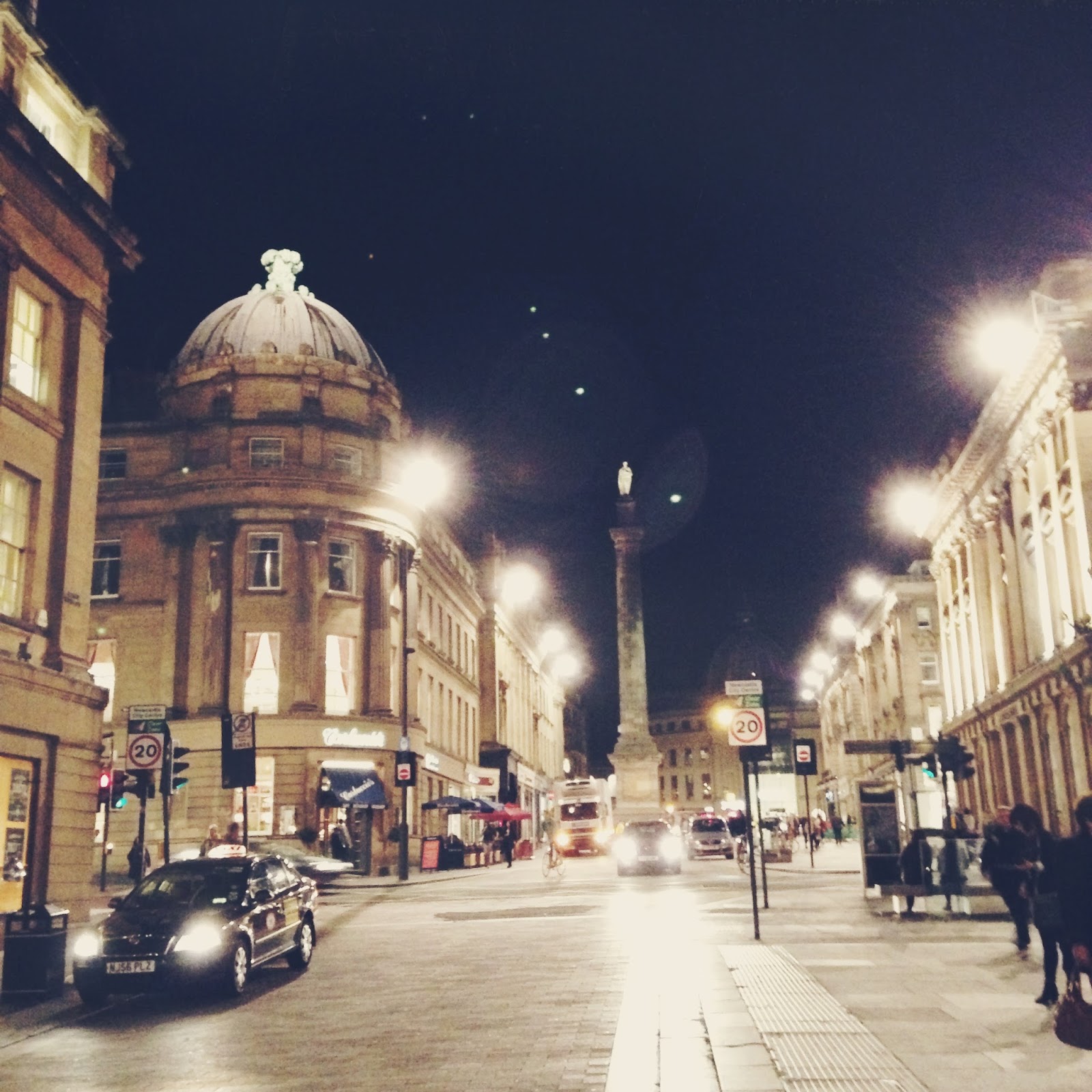 Have you ever visited Newcastle before?