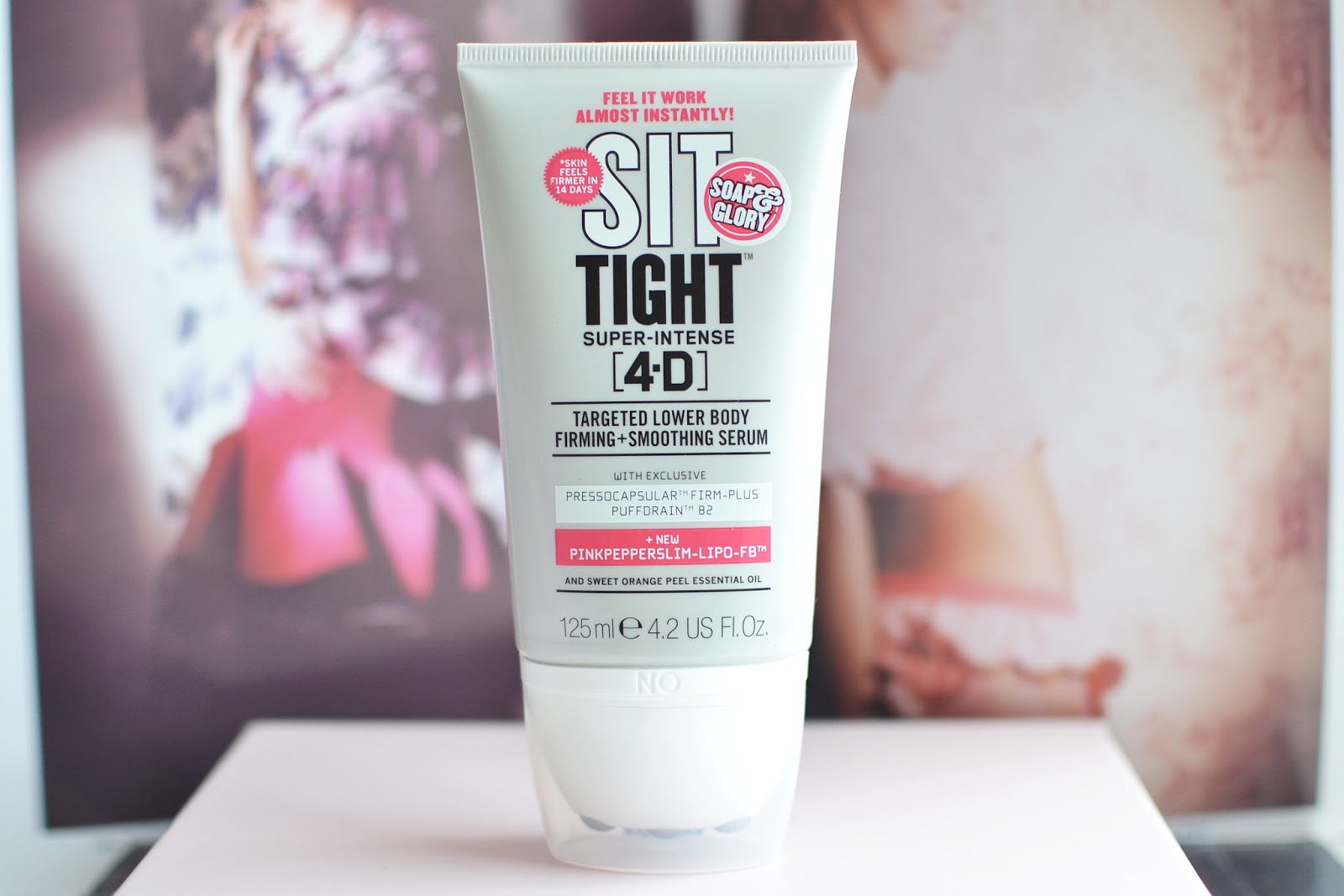 £18.00 from their
website
and Boots stores nationwide
Here's another product to help you prep your body for Summer and to firm up your skin without going under the knife! SIT TIGHT* from Soap&Glory is an intense serum to target your lower body containing powerful ingredients with really cool funky names like Pinkpepperslim-Lipo-FB, Pressocapsular Firm Plus, D.Toxyboost, Firmigen and Puffdrain 82!
Last month, I reviewed the NIVEA Goodbye Cellulite range and to compare that with SIT TIGHT, I'd say that SIT TIGHT has a more powerful formula and it certainly smells a lot stronger too. As you can see, it comes with a metal massage roller applicator which Soap&Glory have dubbed it "Circu-360".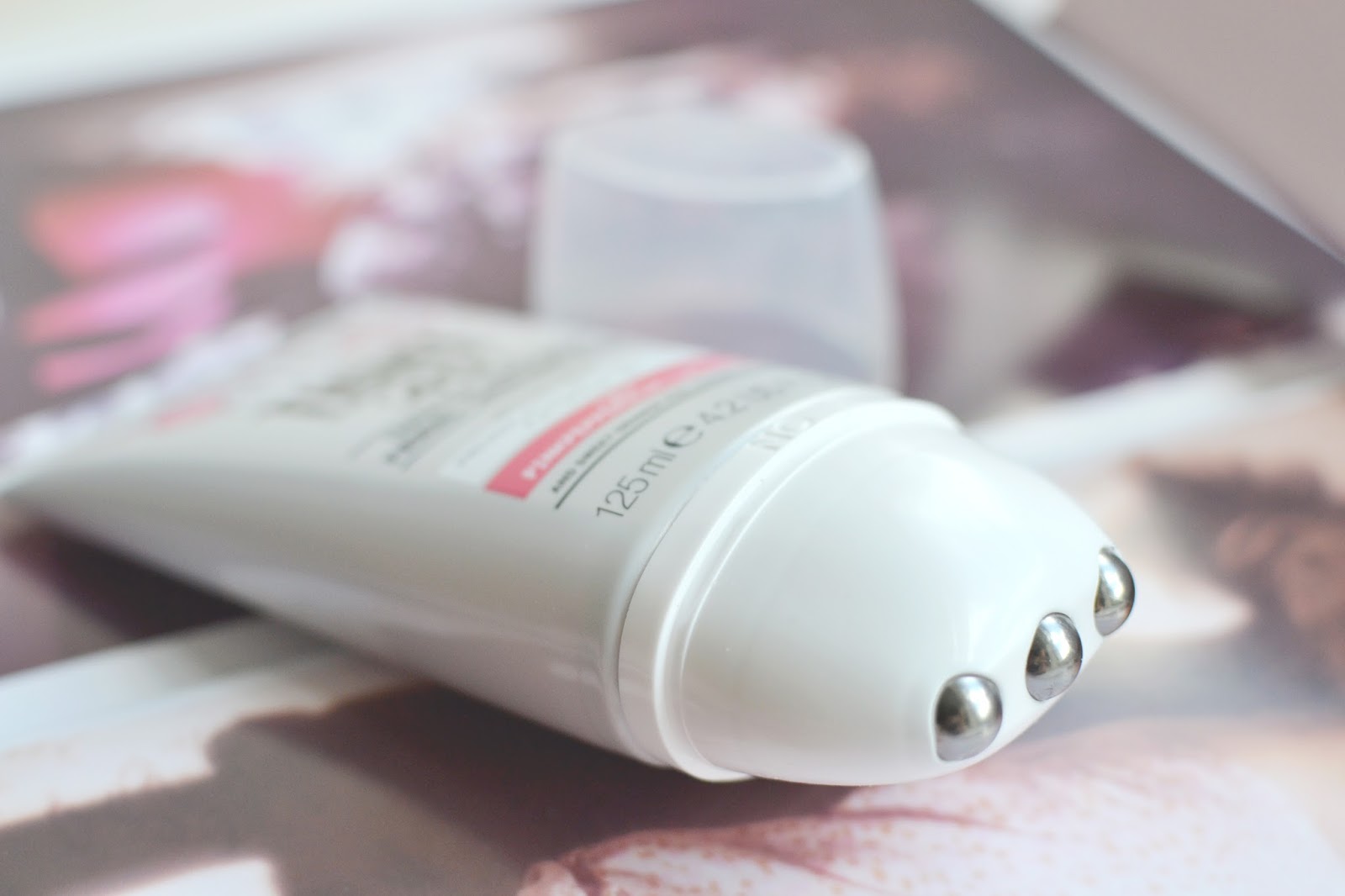 The gel serum squeezes out it the rollers and you just massaged on to your skin, concentrating specifically on the affected areas. The more you roll the better because massage stimulates circulation. The serum feels a tiny bit like a muscle rub except it's not as intense, of course. If your skin starts to feel warm, that would be the Pinkpepperslim in the serum starting to work and the caffeine spheres fully optimise only when you sit on them – which I guess that's where the name of the product comes from! Clever!
As soon as this arrived through the post, I stopped using
NIVEA's goodbye cellulite gel cream
for the time being in order to trial Soap&Glory's SIT TIGHT effectively. I loved the NIVEA stuff but had high hopes for SIT TIGHT, especially as it cost more and it looks so fancy with the message rollers. It's not really a relaxing, pampering product – you have to put some elbow grease into it and it's gets tiresome if you're applying on an awkward area like the back of your thighs, for instance, and your arm will ache.
For this to work effectively, you need to use this twice a day for at least 5-10 minutes each time, and that's when you'll start to feel the warm heat coming from the serum, but by then, your arm might fall off. My tip is to get someone to massage it on you while you sit back and relax!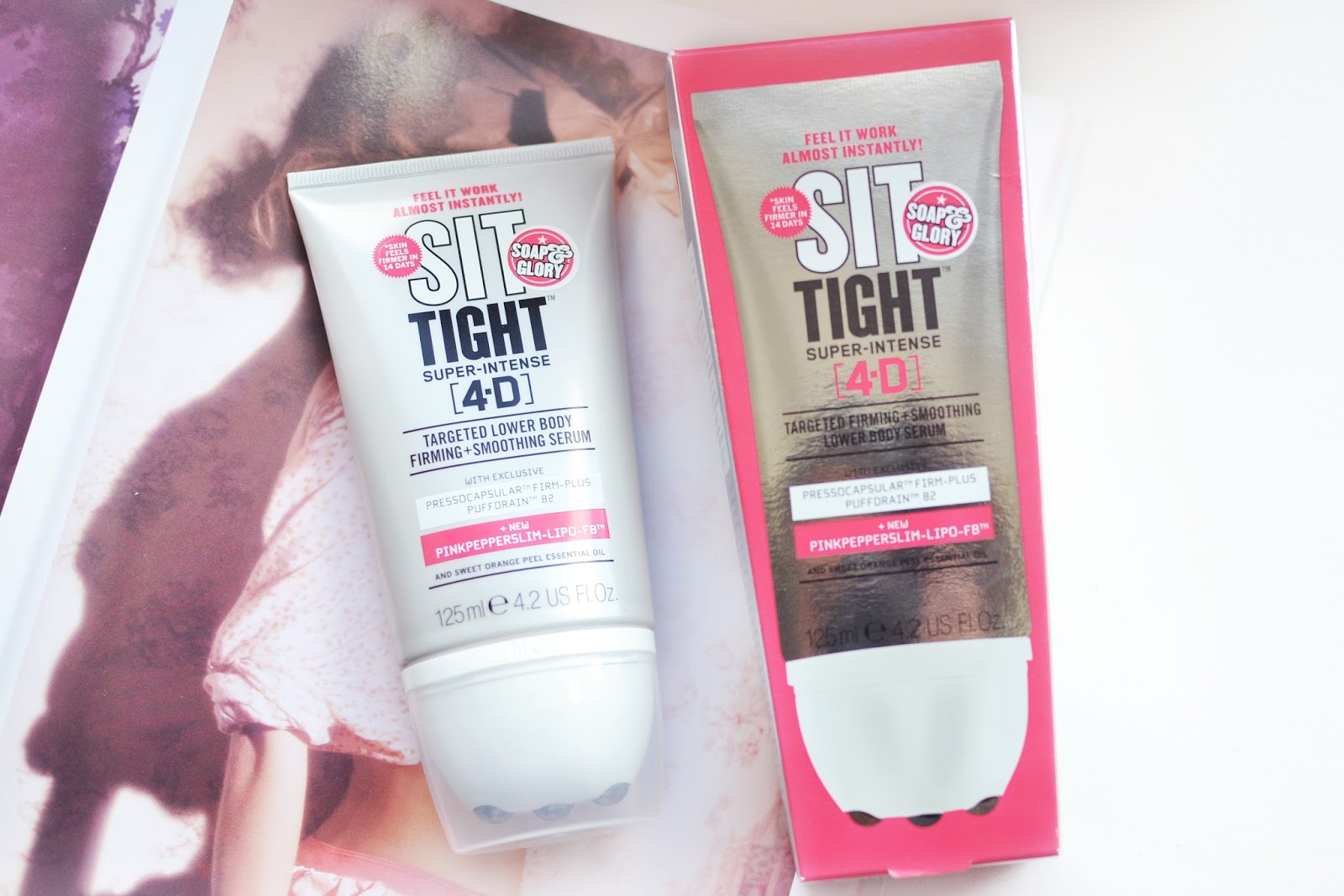 The key to this is not to check your skin every day obsessively, it will drive you mad and you'll only think "ugh, it's not working". I didn't properly check until 3 weeks of using it and then I even asked my mum if she could see any cellulite on my thighs and it was actually quite difficult to spot as they seemed to have successfully faded away! I'm not under any illusions that it completely gone but the skin is a lot smoother/firmer and cellulite appears a lot lighter than what it used to be. Result! With continued use, hopefully I can get rid of them for a bit!

Overall, a nice product that requires work and perseverance, but there are a couple of things that I don't like about it. The first being the feeling of it on your skin. It stays quite sticky for quite a long time, over an hour. The second thing is if I'm rubbing the serum on my skin with my hands, I've noticed how it really ruins my nails polish on my nails, it makes them go matte and then the polish chips and peels right off!
I know that the question on everybody's lips are "does it work? does it
really
work?". Don't expect instant magic but it does help to reduce the appearance of cellulite, but ultimately, this a product that provides
short term solution,
not a long term miracle. Products like this are great as a quick fix but it's not meant to be a miracle worker, no matter how much the brand wants you to believe that. When they say that it's "skin firming", it isn't the same kind of firming you'll get with exercising but it will improve your skin terms of elasticity and smoothes it out.
Needless to say, the condition of our skin varies to one another and we all have different diets and habits which contribute to the health of our skin. Soap&Glory promises that you'll see results in two weeks but lets be realistic, it's going to be different for everyone, and it will take longer for some or quicker for others. The bottom line is; It does firm the skin, and therefore reduce the appearance of cellulite due to the … it just takes a bit of patience and perseverance!
What do you think of these types of products? Are you keen on trying this out?