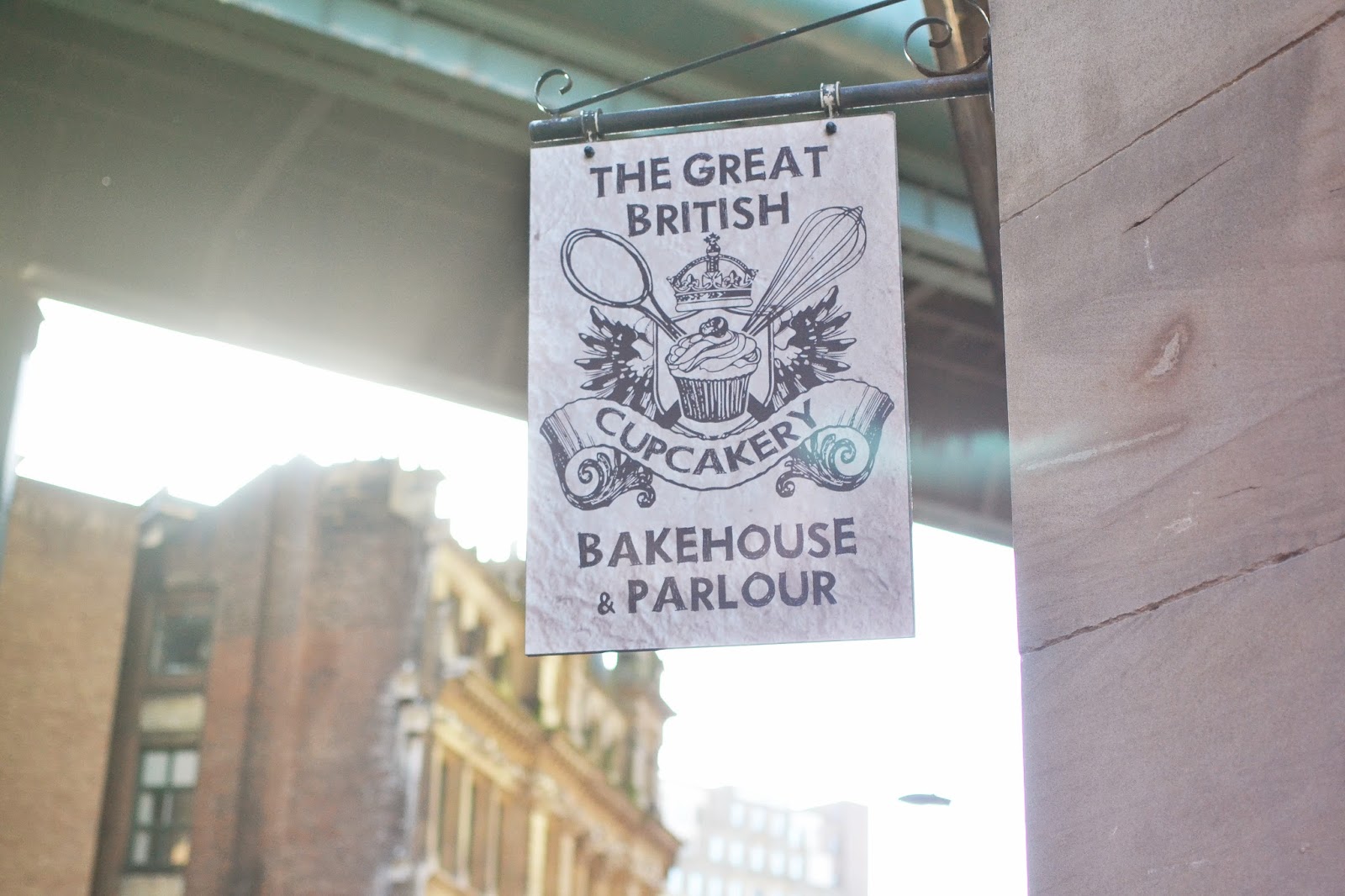 The Great British Cupcakery, Queen Street, Quayside, NE1
Newcastle Upon Tyne has a special spot in my heart as lots of memories were created in the Toon whilst I studied at Northumbria University. A few months ago, Travelodge contacted me to write a
Weekend Guide to Newcastle
, and I was only more than happy to talk Newcastle up! If you've not visited Newcastle yet, get yourselves there!
The Toon gets a bad rap sometimes due to how it's being portrayed on TV, but I personally think it's underrated. Sure, the Geordies know how to party – after all, it is one of the best student cities in the country! It is known for it's lively and buzzing night life (there's something for everybody, it's not all mad like 'Geordie Shore') but that aside, Newcastle is a lovely and wonderful little city that holds a special place in my heart, and it's always a pleasure to spend time there.
So much has changed since I lived there and although I'm familiar with it, what I've noticed is that I discover something new each time I visit. There's absolutely no denying that the Geordies are very open and welcoming, but we all know that the north east in general is very slow on keeping up with trends, and it can be very "closed in" from the rest of the country. In recent years, they have regenerated the City centre and Newcastle is looking the best it ever has!
As well as the big names in Newcastle, there are also many small businesses that deserve the biggest shout out. On one of my recent trips to Newcastle, I discovered
The Great British Cupcakery
, a beautiful bakehouse and parlour which is situated right underneath the iconic Tyne Bridge. It's on the corner of Queen Street, and this part of Newcastle is an absolute hidden gem. My photos don't do it justice, but it is beautifully decorated in shabby chic furniture, with subtle hints of pastel colours – this sort of thing is right up my street! We popped in at the end of the day, got ourselves a couple of hot drinks and two cupcakes, and chilled out before we made our return journey home. The Great British Cupcakery is open 7 days a week from 9:30am – 6pm (closes at 5pm on Sundays) and they serve home made cakes using the finest ingredients, sweet treats, high tea and a selection of hot and cold drinks. We ordered an Oreo chocolate cupcake, and a vanilla cupcake. Other cake selections include peanut butter cakes, billionaire shortbread, marshmallow brownies, chocolate bark, mars bar cake and SO MUCH MORE!
I've had this blogpost in my drafts for ages so eagle eye readers may notice the "Happy Easter" decoration in one of the photos, but have been waiting to publish it on a date that coincide with the Travelodge article going live!
You can now read >>
what things there are to do in Newcastle
<< over on the Travelodge website, and if you're planning a trip there, I hope you'll find it useful! I'd definitely recommend anyone to make a stop at The Great British Cupcakery if you're in the area, followed by a nice stroll along the Quayside, before making your way over the Millenium Bridge where you can enjoy more delicious cake and tea at the Baltic!
Social Media Links