Oscar, our exotic shorthair cat, has been with me on my blogging journey ever since the very beginning back in 2008. He plays a very special part to the whole thing and he's so precious to me! So much so that I have made a little section for him on my blog which you can go and see for yourself right now for a fix of
cuteness overload
! I always fail to update his page and it always falls right down to the bottom of my list of things to do, which makes me sad! It just never feels like the right time! Truth is, since I got Instagram, I just use that as a way of updating everyone on how he's doing! It's always so sweet when people leave comments and tweets asking about him. If only he knew!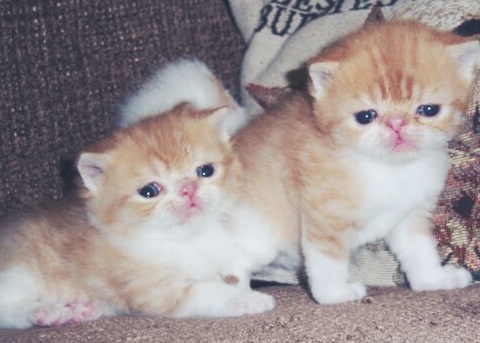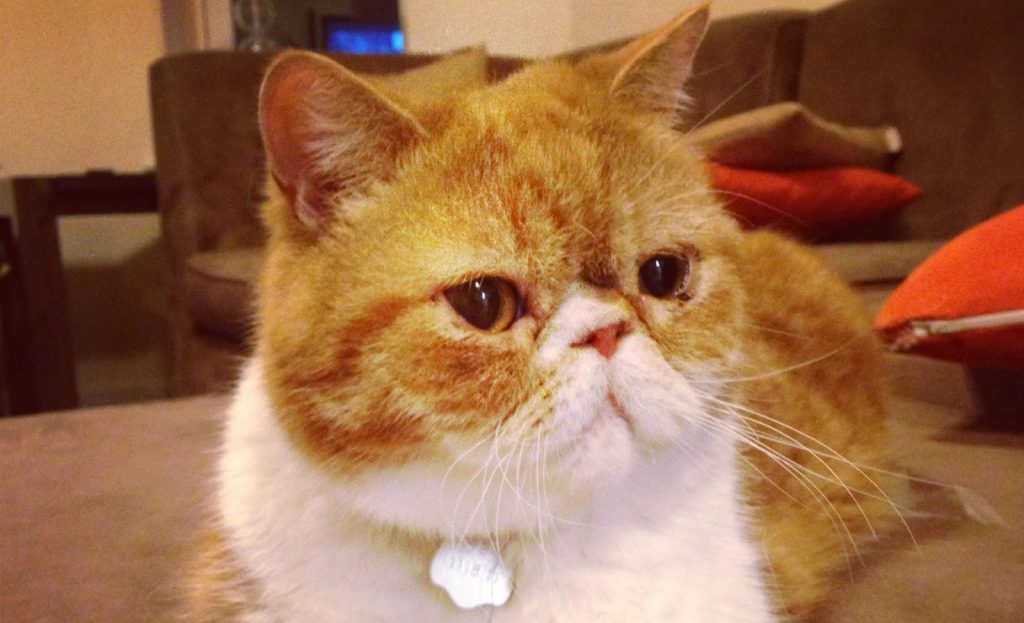 As it has been a while, and with so many of you concerned with how he'll cope with the arrival of the
new miniature poodle puppy, Bonnie
, I wanted let you know how he is getting on with the recent changes. I thought that I would write up this update and upload some pet photos in association with Argos
multi pet insurance
. Multi pet insurances provides households with more than one pet a peace of mind and Argos has been protecting furry friends for over 10 years now, offering three different plans to suit your budget. It's absolutely horrible when pets are poorly or injured but having insurance in one thing less to worry about.
I don't get to see Oscar that often since I moved out my parents and I miss his gorgeous fluffy face so much. I go back once or twice a week to see them all, but it's so sad not being able to see him every single day like I used to. Bonding moments like when he hops on to the sofa, cuddles up to me and watch tv together (before drifting off to the land of nod) are rare now, as he doesn't like to force it. If you pick him up and place him next to you, he will just jump right off. Affection are offered only on his terms.
Both pets live with at my parent's home and my mum takes really good care of them. I sense she is getting increasingly fed up of my daily phone calls and FaceTime sessions demanding an update on them. "
But I've forgotten what they look like
" is usually my reason for asking her to FaceTime me when I miss their little cute faces!
They were not bought up at the same time as the cat is a lot older. Oscar is an exotic short hair breed and he's 6 (human) years and Bonnie is a miniature poodle and she is only ten months old. It has been eight months since they first met and at first, I was worried they wouldn't get on. I thought there was no way that cats and dogs would get on, like in the cartoons. I've now realised that that's a myth! It's a lie! Neither of them are at all aggressive in their personality, a couple of softies as you can imagine!
To my surprise, they became completely comfortable with each other within the initial two months of meeting and as Bonnie was really tiny when she came home with Mum, Oscar never ever felt threatened. There are photos of them together if you want to have a look! Sometimes, they even sleep in the same bed together now too! (So cute!) Bonnie, herself, has never been shy, so she immediately settled right in to the family! There is always the odd chase (but this usually occurs when the puppy is trying to show off in front of my Mum!) But they can be in the same room without a single ounce of trouble. Oscar is very resilient actually, and if he doesn't want to play, he will sit there as solid as rock while Bonnie tires herself out by running laps around him. The cat just looks at her like she's an annoying little sister! and you can picture how funny Oscar's is with his constant "grumpy" unimpressed looks! They are really well trained, very friendly and so loveable! It's safe to say that Bonnie definitely LOVES the attention more than Oscar!
I'll be pet-sitting whilst my mum and dad are on holiday this Summer so keep your eyes peeled for an influx of pet updates on Instagram when I'm looking after them for a week! I can not wait to spend quality time with them! You can't beat the feeling of getting fluffy cuddles from your beloved pets!
Hope you enjoyed this little blogpost! Have you got any pets? Do you blog about them? Leave a comment below to tell me more about them! x
Social Media Links