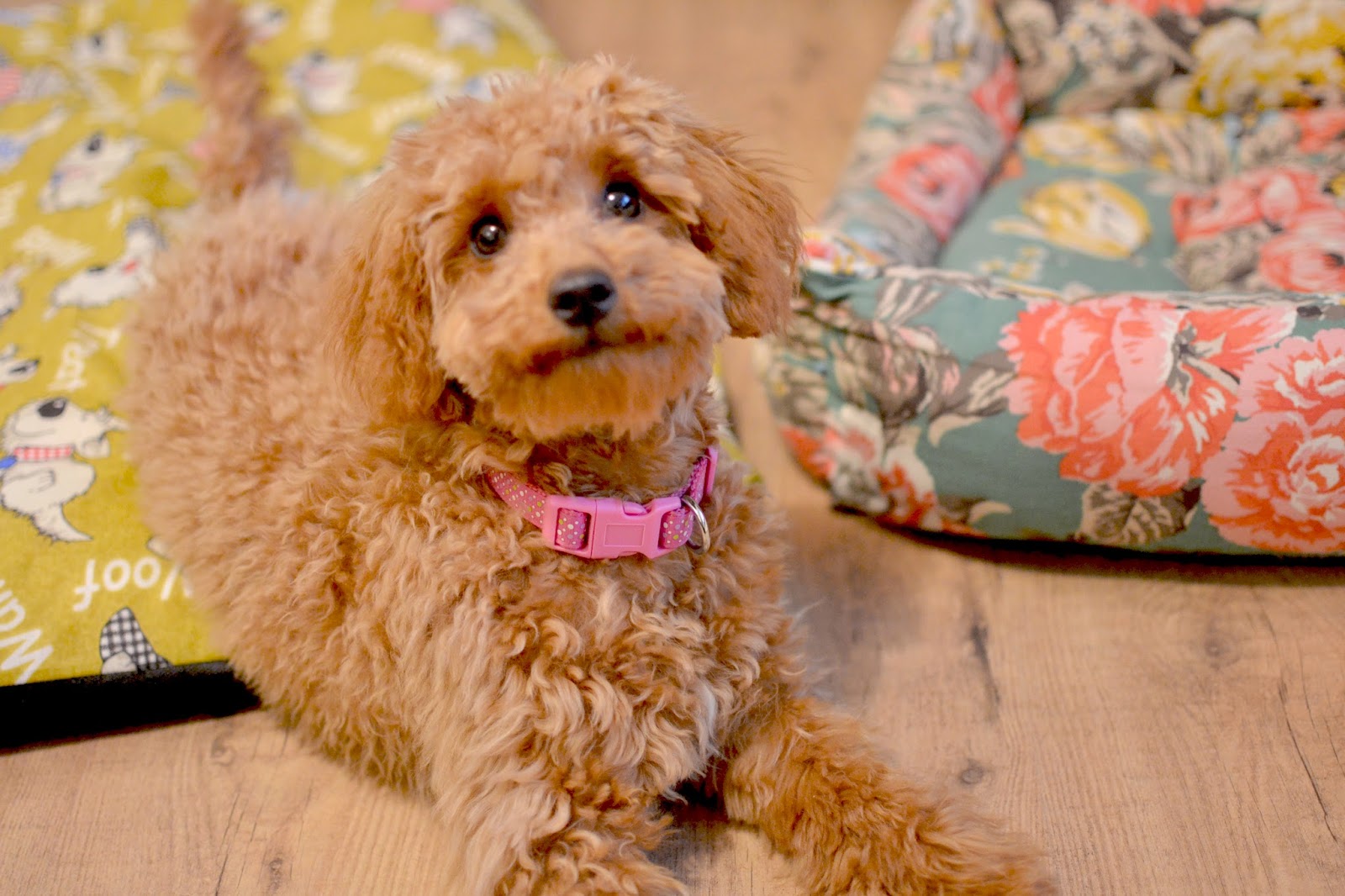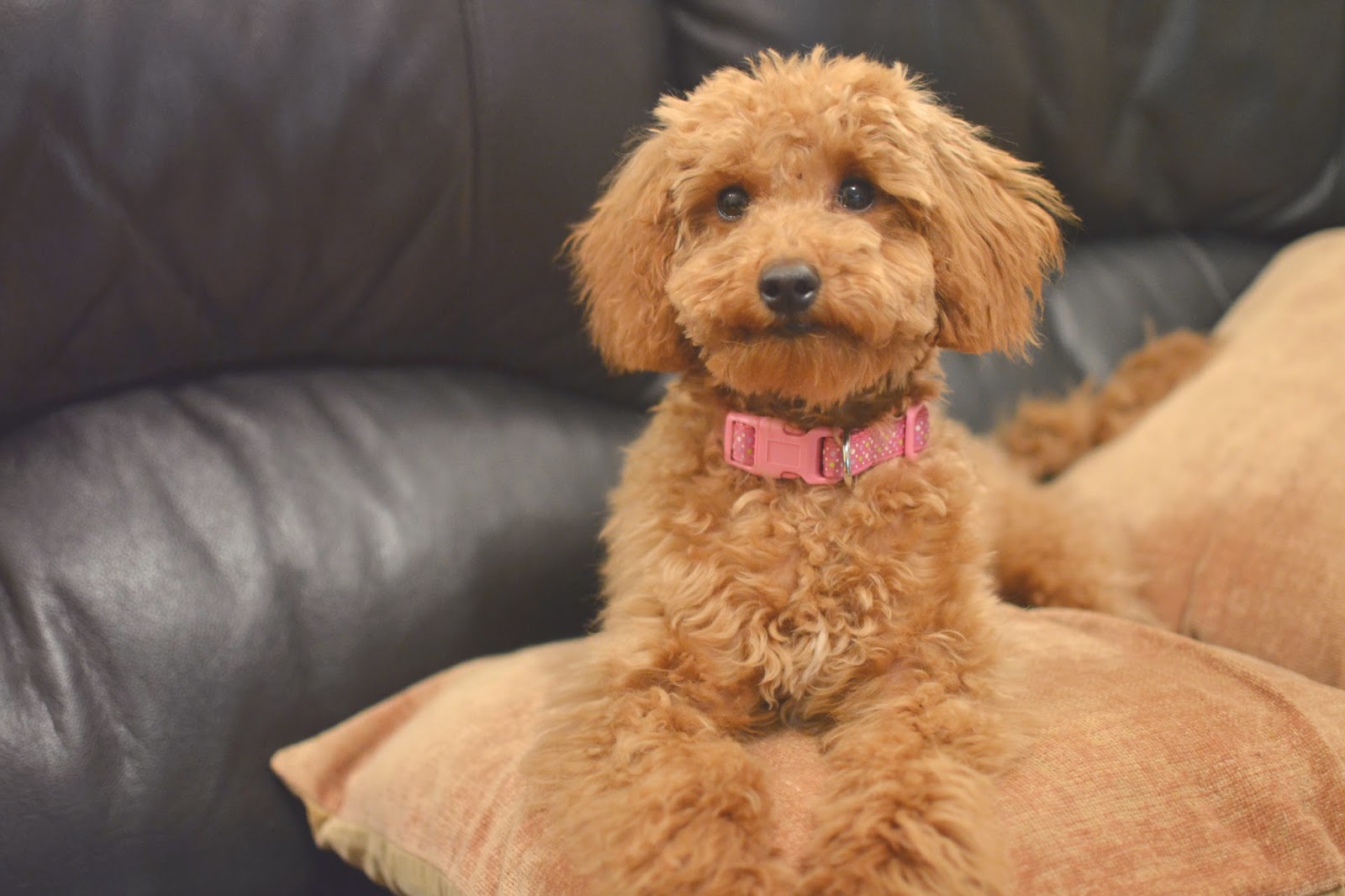 Taking a break from the regular beauty and fashion blogging today to update you on little Bonnie! She is miniature poodle that belongs to my Mum. Bonnie has settled right in to the family and is the most adorable little thing (aside from Oscar – who has actually been enjoying the company of his new fluffy little sister!) I
tweeted
at the beginning of the week that Bonnie went to her spaying operation, so she's not having the best of weeks! All she wants to do is go outside and play! It is, of course, a small and common operation, and she's absolutely fine but it still doesn't stop me from worrying. All is fine though! She's full of beans!
Another update on Bonnie is that she had a her first hair cut last week. Below is a photo of what she looked like before – poor thing couldn't hardly see through all the fur – but after a grooming session, she came home looking super pretty and she smelt like a baby!
I'll have to update
Oscar's section
of the blog, otherwise he'll get jealous! But in the meantime, you can see
Bonnie's
other posts here!
Social Media Links