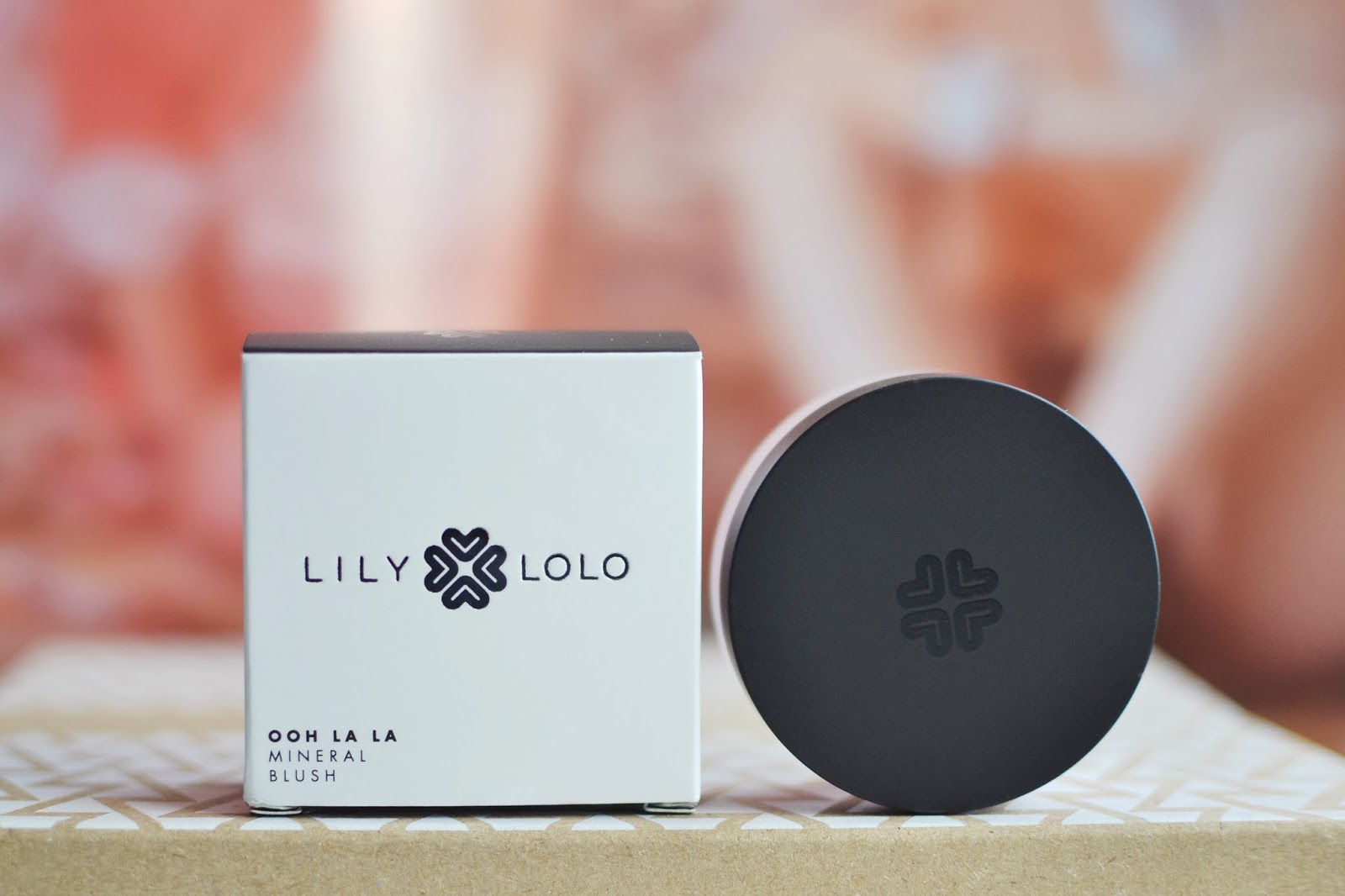 Lily Lolo is a brand that is quite new to me. A British cosmetics brand, launched in 2005 by Vicki Khan, Lily Lolo has been selling in hundreds of salons and customers online for years. Very recently, Lily Lolo has gone through a rebrand and they've relaunched with some gorgeous new products, including all of these good-lookin'
brushes
!
After a positive experience with the
previous Lily Lolo product
I sampled, I was keen to try more from the make-up range! As you know, I've been testing new blushers lately, I can't seem to get enough of them! My new blush is called Ooh La La, which is a matte pink. I don't know why but before it arrived, I didn't realise it was a pot of loose powder. I assumed it was compact. Out of all the different types of blushes (creme, pressed powder and cheek tints) loose powder is my least favourite. I've never got on well with loose powder but that would be due to a heck of a lot clumsiness! More of it ends up on the floor than it does on my face. With this though, it has a handy perforated plastic cover which allows you to sprinkle it out minus the dramas of accidentally spilling it everywhere. You can close this up once you're finished too so no surprises for when you next use it. I tap the powder on to the lid and then swirl my brush in to this before apply it to my cheeks.
The colour itself is beautiful, a really nice peachy pink. There are shimmery blushers within the range but Ooh La La is a matte finish, and the powder is delicate and lightweight which doesn't clog or irritate the skin. Quite instantly, you can see the colour isn't scary at all in the pot and it isn't as girly as my other latest blush,
NARS New Attitude
. I'd say that Ooh La La is very pigmented, and as I don't have the right type of brush for this, I was way too heavy handed and started off with too much powder! As I was trying to fix it by adding more layers to even it out, I ended up with the brightest cheeks and with that, I can confirm that this powder has a buildable coverage! For a subtle flush of colour, I need to start off with a tiny dusting of powder and just sweep it over the apples of my cheeks and just work the colour in to it. I'm just so used to pressed blushers where you swirl the brush around quite a few times to pick up a good amount of product.
I know other people dislike loose powders, they can be tricky to apply evenly, but at £7.99, it's an extremely good price for fantastic quality mineral make up products, and a great option for those who does not like their products to contain parabens, synthetic perfumes and dyes. Some products in the range that are suitable for vegans. Lily Lolo does not test on animals and are a cruelty free brand. To check out what else is available, visit their
website
for the full catalogue of products and prices.
Social Media Links