I don't live there anymore but Richmond, "the one in North Yorkshire, not the one in Surrey" (if I had a pound for every time I've said that to people, I'd be rich) is a town full of picturesque charm and quirks. As a child, I didn't enjoy living there, everyone likens it to Emmerdale, and well, that just ain't cool, right?
There are a million pubs and charity shops, the latter of which I only started to appreciate in my early twenties (vintage, guysss). When I was younger, I had often complained about the place being boring and full of people who just loved a good gossip (something which has always made me feel a tad uncomfortable!).
I have learnt to fully appreciate it for what it is and I do miss it when I've been away for too long. I popped back for the day and there was a lot that I could have showcased here but I've picked out some that would work around the Cath Kidston brand…after all, I'm not sure you guys want to know my favourite pizza take-away or how useful it would be to recommend the best place to buy fruit & veg! So, here we go!
BEST SHOP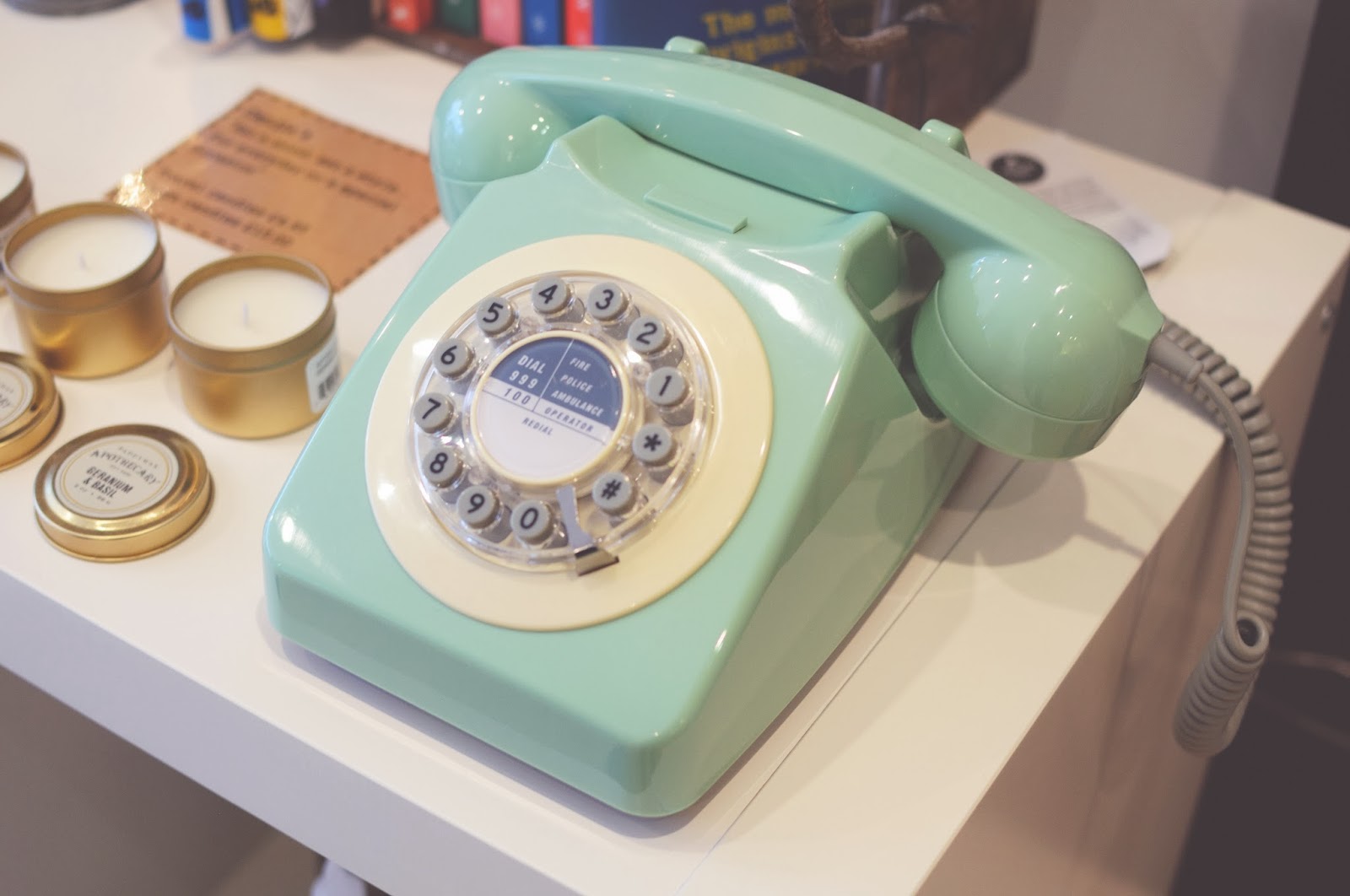 There isn't any 'modern' high street shops in Richmond. There's a Co-Op, a couple of banks, lots of charity shops and many many small independent businesses scattered around the cobbled town centre.
I have come to appreciate the fact that 99.9% of the businesses in Richmond are independently owned and that you have to travel 14 miles to get to the nearest Topshop or Primark. The locals are proud and protective of that too, and they don't like the idea of corporate business infiltrating in. There was even a petition against the Co-Op opening about 20 years ago.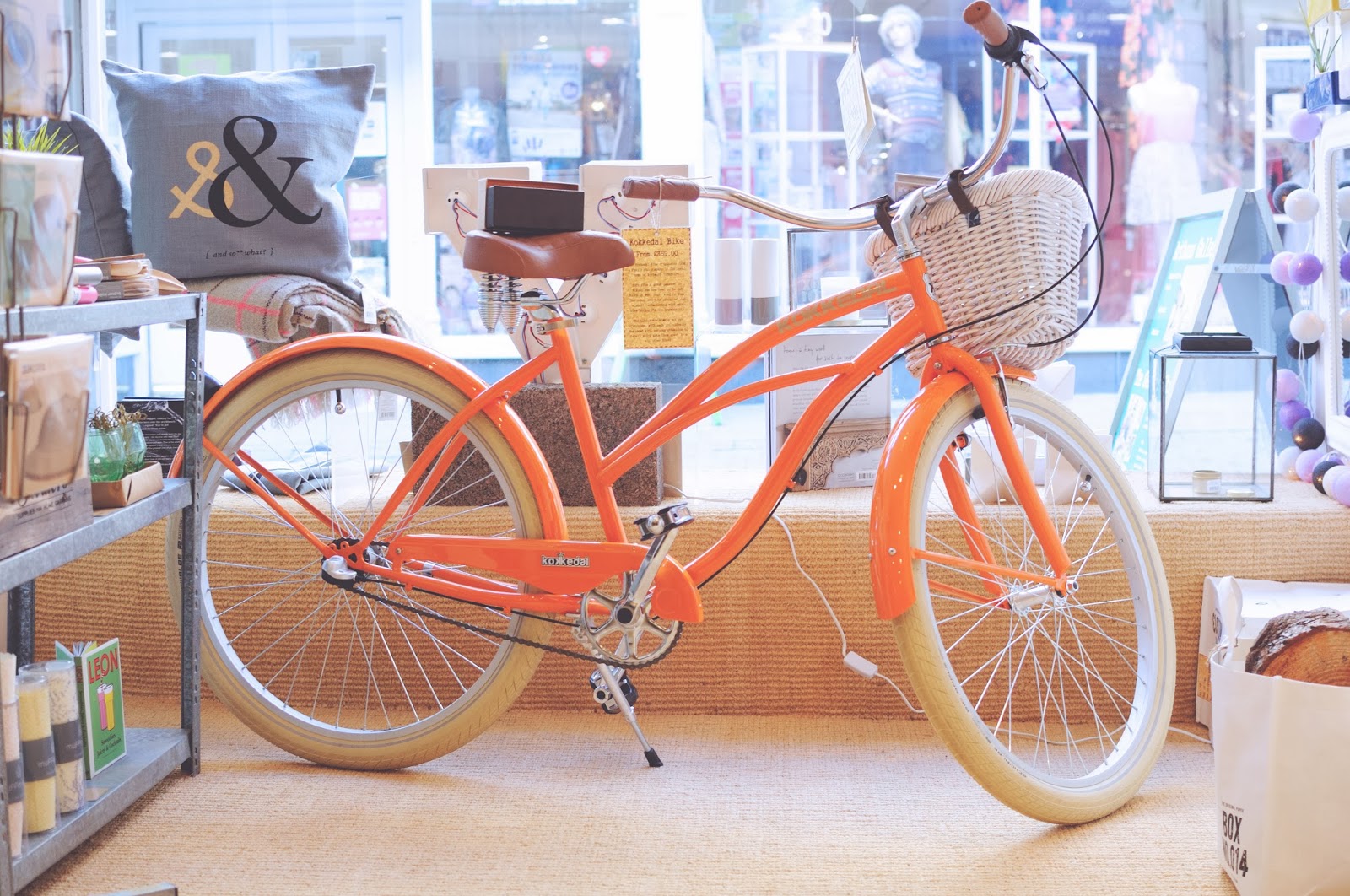 What Richmond excels in are homeware and gift shops. Being a tourist town, there are a few to chose from.
Until now, the ones I've visited are filled with shabby-chic furniture or those that are genuine antiques. This week, however, I popped in to a shop called The General Store, the window display caught my eye, and it was as if I had walked in to the V&A gift shop!
The General Store is, by far, the best shop in town.
In a town full of old people, this shop has taken a risk but I think that this is exactly what it needs. The General Store has given us something we didn't know we wanted (that pastel green telephone is right on the top of my wishlist!) It stocks some of the most stylish and somewhat kitschy homeware Richmond has ever seen, and I'll be coming back here to check out their new products again soon!
BEST FLORIST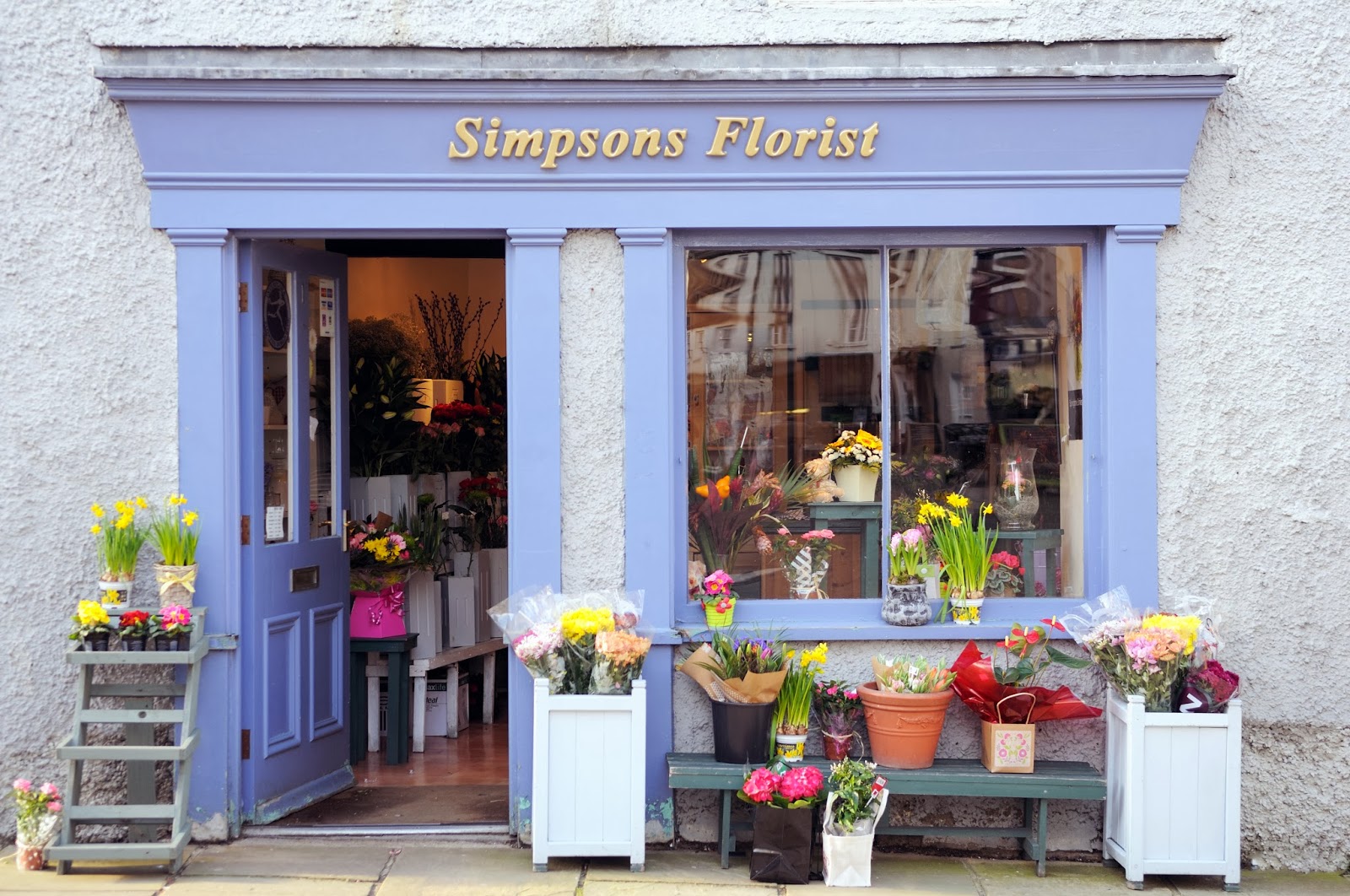 With this blog post being in collaboration with Cath Kidston, known for it's colourful floral prints, I couldn't not include a florist in here! I just had to!
I think there are currently only two florist in town, but this one is the one that I love the look of. I didn't stop by to buy anything this time but the sight of those daffodils make me happy! SPRING IS ON THE WAY! Happy days!
BEST DOOR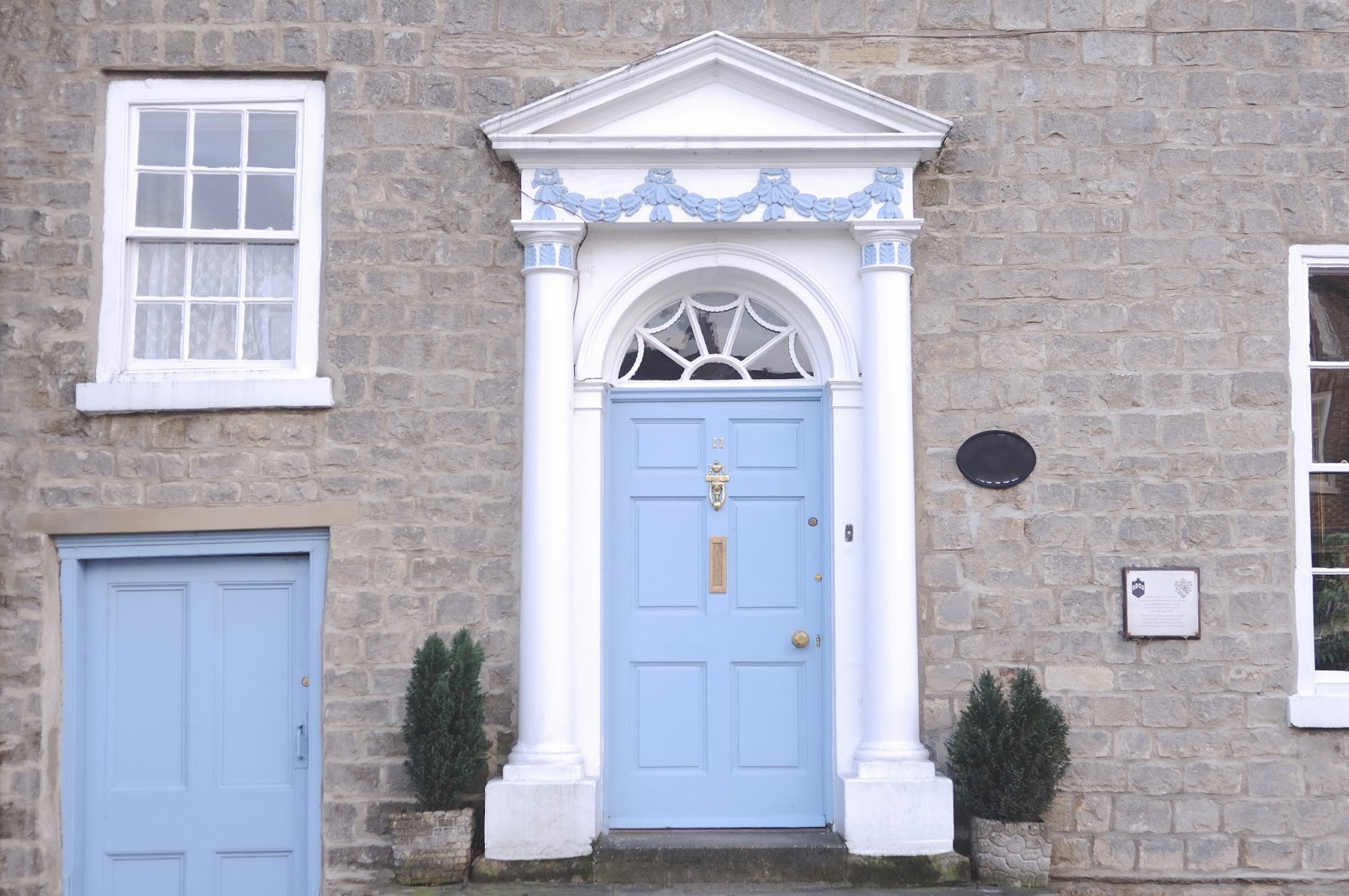 Best door, I hear you say? BEST. DOOR?!
It's nothing something that I've observed until now but the residents of this town are not shy with their paint. A lot of the doors on the old Georgian buildings have the most beautiful doors. You may have spotted a baby pink one in a few of my outfit posts, but this baby blue one is beautiful and is the envy of everyone in town.
It reminds me of 17, Cherry Tree Lane from Mary Poppins.
BEST LANDMARK
There she is! Our old gal!
I'm not going to give you all a history lesson (not today!) and in comparison to the other castles in the country, Richmond Castle, built in 1071, isn't all that spectacular but this is what everyone flocks to this old town for.
Each time I've been in, it has been a surreal experience, but that's a feeling we all get when visiting something so old. It makes me wonder what it was like to live in Richmond all the years ago. The castle lights up at night and it looks beautifully spooky!
BEST ARCHITECTURE
This was my old school where I spent the whole of Year 7 before we all moved up to middle school to spend Year 8 to 11. It was a weird set up, but it was quite nice because we had the luxury of starting our first year of Secondary school with only fellow Year 7's.
It was less daunting and it eased us in to the new chapter of our lives before moving to the big school with the rest of 'em. Richmond Lower School, as it was known back then, is situated next the River Swale and it was actually a boy's grammar school in the 19th Century. The old part of the school is like a small version of Hogwarts. I wish I appreciated it more back in the day.
Richmond Lower School's claim to fame was that the author of Alice In Wonderland, Lewis Carroll, was a former student here in the 1800's. As a huge fan of Alice In Wonderland, this amazes me. Sadly, this building is no longer a school – I don't know what it is now – the last I heard, it was transformed in to a block of offices. The building is like a mini Hogwarts, and it was estimated to have been built in approximately 1361, which explains the regular reported sightings of ghost! Spooky!