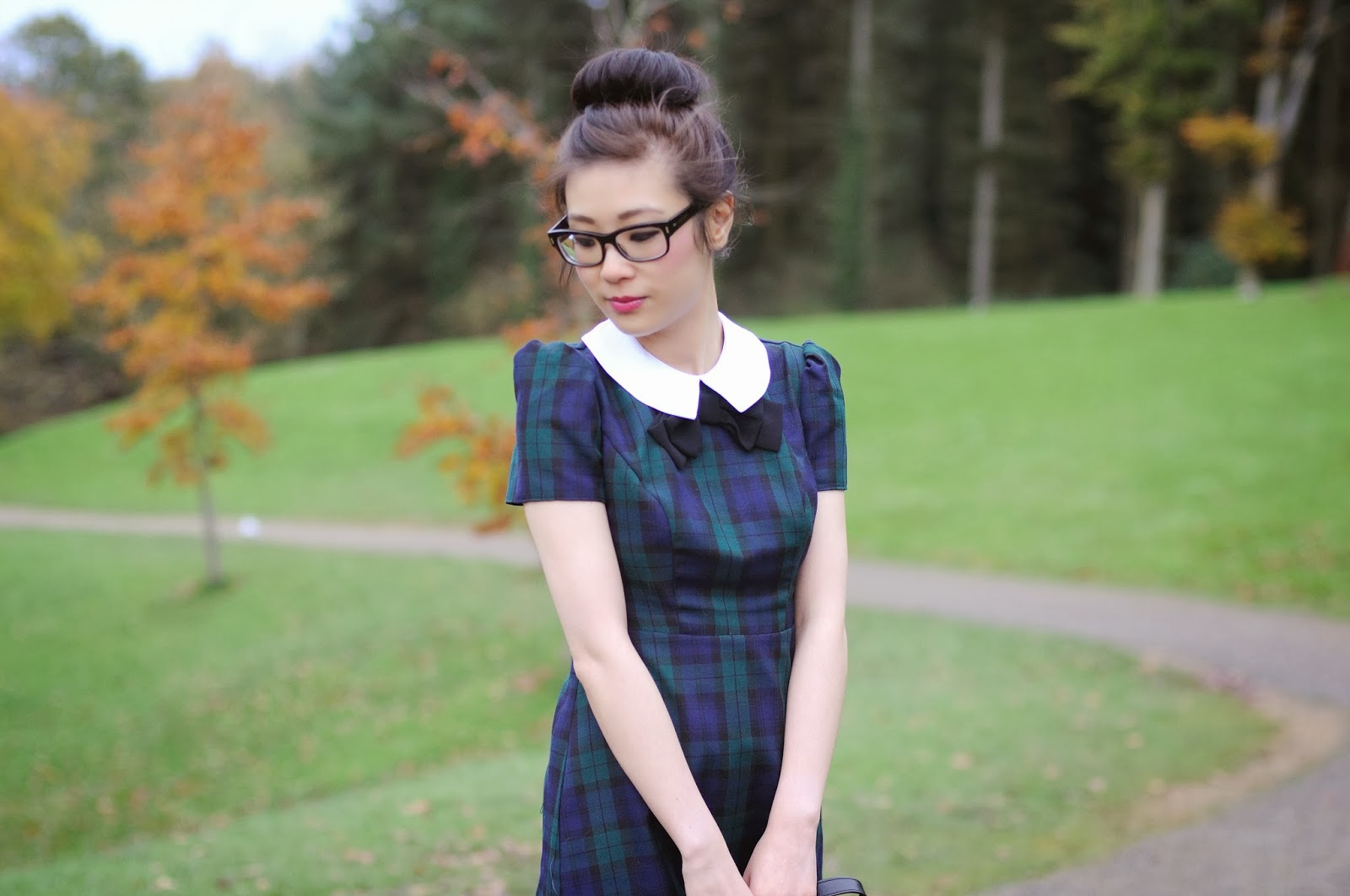 Dress Primark / Trench Coat Miss Selfridge / Shoes* Freed Of London / Bag Mulberry
Are we all sick of seeing Tartan yet? I think the tartan print has replaced my love for florals, and I find myself lusting after clothes and accessories that have a plaid on it. However, I am no way cool enough to pull off the grungy, edgy tartan look so I've stuck to my own style and wore the trend how I would wear anything else!
I think that's the thing when it comes to trends is that it's better to style it your own way rather than copying what's "trendy", even though I'm always admiring girls who can pull of the cool and edgy modern punk style! That's the thing I love about this dress! I've seen so many girls wearing it and each of them has styled it their way.
As soon as I saw this new A/W Primark collection on an online style website, I knew I had to keep my eyes out for this dress. Originally, I wanted the red (which I featured in my
Top Picks
last month) but I had second thoughts because I'm not all that comfortable in that particular shade of red. I don't mind it but I don't think it suits my skin tone or the colour of my hair so if I have the choice, I'll go for another colour – which is what I did here.
I saved myself money too because for some reason, the red dress cost £17 and the green was £15, even though they're the same cut. I love it but the dress is quite tight around the bust and arm movement is quite restricting, I can only move my arms half way otherwise there's a risk it might rip!
I also had to sew up the hem to make it shorter in length, but that's something I have to do on most dresses! (Short girl problems!) I'm trying to get as much wear out of this as possible because come Spring, it will be way "out of fashion" by then 🙁
Where To Buy: Black Cut-Out Ankle Boots