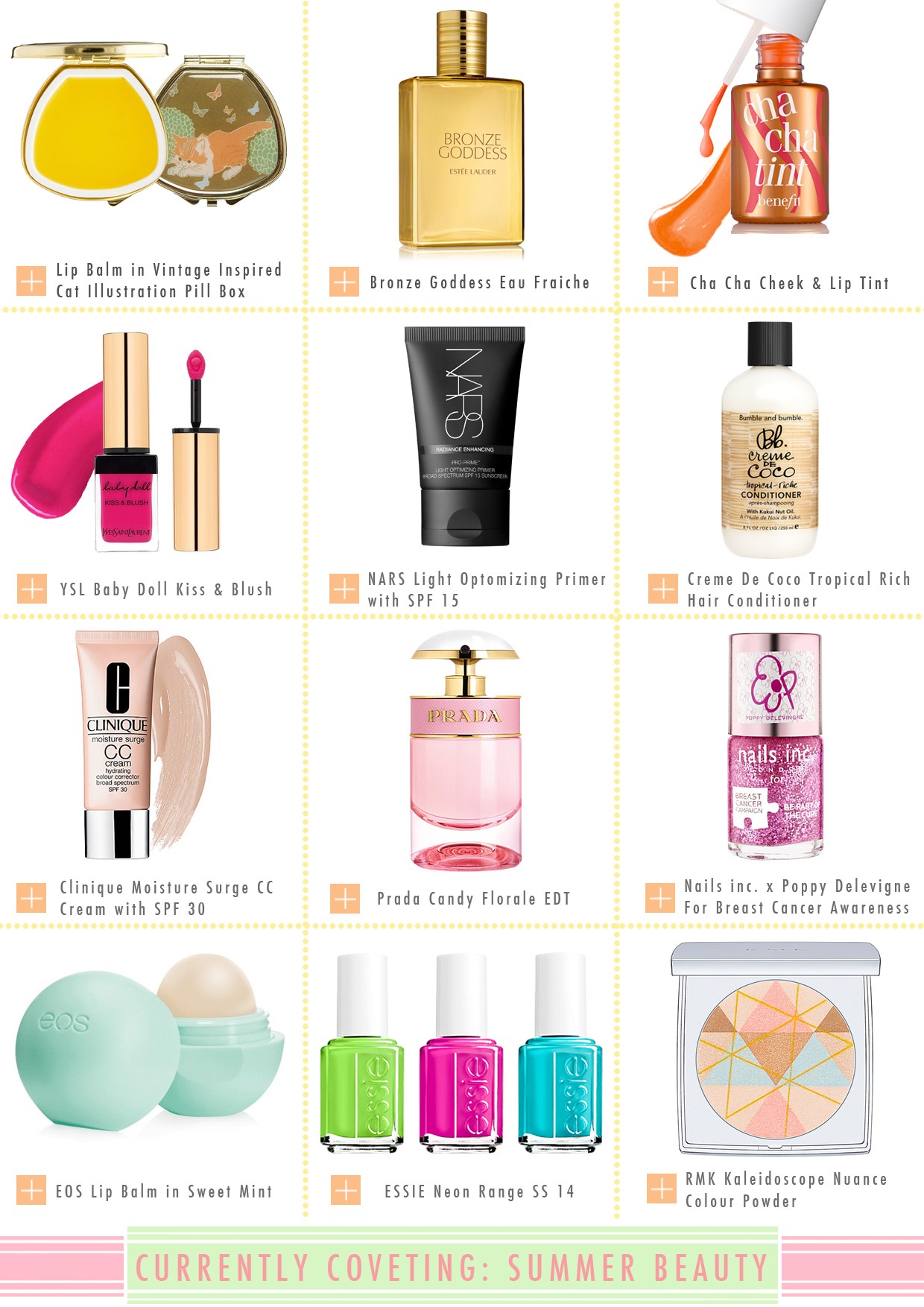 This took me HOURS to put together! Ha, I hope it's not going to take this long every time because I'm intending to use this format for my wish lists from now on. Or at least it's something I'm trying out for the time being! Let me know what you think of it!
Making my wishlists look more tidy is something I've wanted to do for ages, and having the items side by side makes it easy to see. I've implemented a clickable cross icon too, so instead of listing the products in the body of text to correspond with the numbers in the image (like in
my previous wishlist posts
) you can now click the orange icon in the image. You might see the image take over the page when you first clicked through here, but it should automatically resize itself within literally 2 seconds! It's a tad glitchy but oh-so fancy!
So, a little bit about some of the items and why I'm lusting after them. Starting with the top row, the first item is something I spotted on ASOS and it's got a white and ginger cat on it so I'm sold! This year, there is absolutely no way that I'm missing out on Bronze Goddess again! I didn't know it's only available during the summer, so when I wanted to buy it last year, it had been taken off the shelves already! Now that it's back, I'll be treating myself to a bottle! It's described as "summer in a bottle" by loads of bloggers - and it's true - it's a mix warm amber, vanilla and coconut!
It's a toss up between Cha Cha Tint and YSL's similar cheek and lip tint. I've tried every cheek tint colour in the Benefit Cosmetics range apart from Cha Cha Tint which is a lovely warm orange/mango colour. On the other hand, I really love YSL packaging and I'm all for trying a new product!
I'm sad that my bottle of Illamasqua Satin Primer has gone bad. It's barely half used but it's out of date and it breaks me out every time I use it now so I'm going to have to throw it out. I highly recommend the Satin Primer from Illamasqua, I wore it for my sister's wedding and my make-up didn't budge one bit! However, I am looking for something new to try and I like the sound of a primer containing SPF, so I have my beady little eye on the NARS Light Optimising Primer. And again, with the Clinique Moisture Surge CC cream; it contains SPF 30 which is amazing. I'm a fan of the Moisture Surge face cream so I've got high hopes for the rest of the products in this line.
What do you think of my latest beauty wishlist? Do you like the new look? And what beauty products are currently have you been eyeing up?